Nothing can stop 17-year-old Marlee Steele – not even a painful case of hip dysplasia.
The high school student has experienced this painful condition – when a hip socket doesn't fully cover the ball portion of the upper thighbone – in not just one hip, but in both of them.
This extremely active young lady, involved in swimming, track, rugby, powerlifting, and cheerleading, first discovered she had hip dysplasia when she experienced a labral tear on her right side one day as she was running track. Extremely painful, a labral tear is an injury to the labrum, the soft tissue that covers the socket of the hip.
"For several years, I had experienced lots of hip pain, but didn't think anything of it," recalls Steele. "I continued with my activities despite the pain."
Steele was given medications to ease the discomfort, but a longer-term solution was needed. This was when she and her parents, Tony and Shon Steele, were introduced to Alfred A. Mansour, MD, pediatric orthopedic surgeon, and hip preservation specialist with UT Physicians.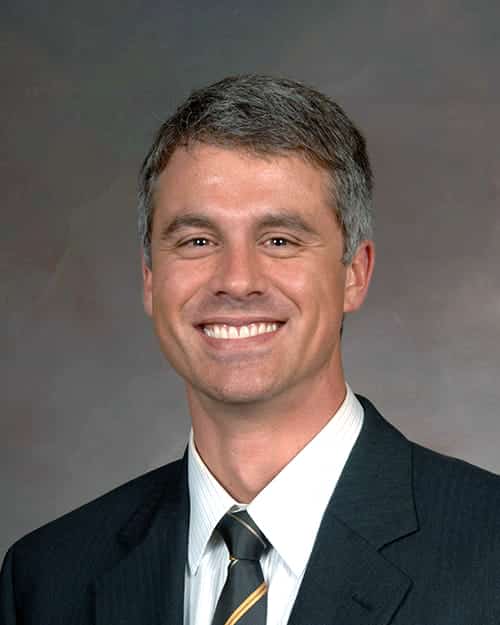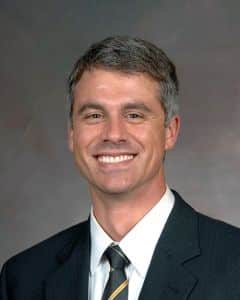 Mansour, a student-athlete in high school, understood and empathized with Steele's situation. He knew she would want to get back into sports and other activities as quickly as possible, so he provided different options and worked closely with the Steele family.
"The best course of action for Marlee's situation was to perform a periacetabular osteotomy (PAO), a surgical procedure to reposition the socket in her right hip in addition to repairing the torn labrum," said Mansour, who also is an associate professor and director of the Hip Preservation Program in the Department of Orthopedic Surgery at McGovern Medical School at UTHealth. "It was the best treatment to get her up and reengaged in her sports activities and preserve her long-term function."
Steele had the PAO surgery in May 2018 on her right side and began therapy. As she began recovering from this surgery, she noticed some pain in her left side and during a six-month check-up with Mansour, told him what was going on. He decided it was best to do magnetic resonance imaging (MRI) and some other tests to figure out the source of her pain.
"Sure enough, I had another labral tear," said Steele. "I started therapy and eventually knew I would have to have surgery again."
To prevent cutting into her sophomore and junior years of high school, Mansour wanted to do the surgery as soon as possible. She underwent the second surgery in August of 2019 and came through it with flying colors.
About a week after surgery, Steele and her family relocated from Sugar Land to The Woodlands for her mom's job. In the midst of recovering from surgery, Steele was faced with starting her junior year at a brand-new school.
"I was so proud of her for enduring the surgery and then on top of that, the move," said her father. "She handled it all with grace and a positive attitude."
Four months after the second PAO procedure, Steele was cleared to play sports again, which has helped in gaining her strength back. She and her family are grateful for Mansour's care, compassion, and the role he has played in her overall healing.
With her eyes on graduating from The Woodlands High School in the spring of 2021, Steele is involved the Future Farmers of America (FFA), volunteers her time with her church, and is a student trainer when she's not on the race track, rugby field, or in the pool.
"Marlee loves life and sees it as a gift," said her father. "She wants to be an active participant and not sitting on the sidelines. Dr. Mansour and his team helped her do just that."