One of our very own, Phuong Nguyen, MD, assistant professor of surgery at McGovern Medical School at UTHealth and chief of pediatric plastic surgery at UT Physicians, was asked to virtually participate in an Inauguration Day event by the presidential inauguration committee in the form of a recorded song. What sparked this personal invitation? A simple, yet clever music video produced and promoted early in the COVID-19 pandemic by Nguyen and other health care workers across the U.S.
"I came up with the idea and song lyrics, reached out to my friends in the health care industry, and created a music video as a public service announcement for patients to stay home and stay safe," said Nguyen. "It did gain some national attention and that is what led to the presidential inauguration committee asking me to contribute to another music interlude."
Filming the video
The song Nguyen and others were asked to cover was "Lovely Day" by Bill Withers, who passed away in 2020 from heart complications.
In nearly freezing weather, he and a small crew of talented videographers and photographers from UTHealth filmed a rendition of the song to be used on Wednesday, Jan. 20. The heart of the message was one of hope for the people watching.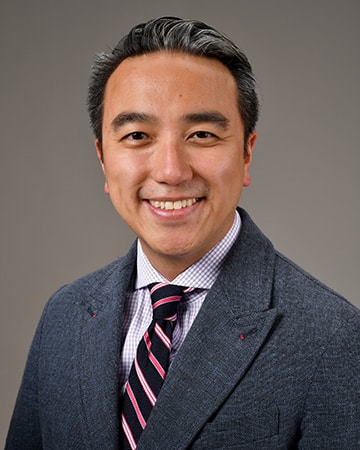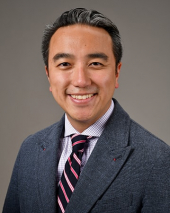 "I would not be the first to express how challenging this past year has been. We've seen such an impact on our patients, friends, families, and colleagues," said Nguyen. "With change – like a new year and a new president – comes hope, hope that we will band together during these difficult times."
The American dream
Being asked to participate in an inaugural event is a privilege not every American will have the chance to do in their lifetime, but for Nguyen it's especially important.
While his mother was pregnant with him, Nguyen's family fled Vietnam after the fall of Saigon in 1979. On a fishing boat with a 20-person capacity, his mother, father, grandmother, and siblings piled in with others – totaling 60 people. With enough food for three days and no destination, they set sail hoping to be rescued. After nine days, six living off just rainwater, an oil tanker pulled everyone on board and eventually brought them to an Indonesian refugee camp.
In that camp, Nguyen was born and spent the first year of his life. Finally, relatives who made their way to Minnesota were able to help Nguyen's family to relocate there. Nguyen fondly recalls how hard his parents worked to learn English. Already professors in Vietnam, his parents had to also obtain higher education in the U.S. to enter the workforce.
"I am a first-generation Vietnamese American. To say this is an honor would be an understatement," he said. "Coming from humble beginnings, to be put in a position to be a part of a positive message for the nation, even in a small way, is tremendous. With just one generation away from an uncertain future and difficult environment, now our family and children have a chance to thrive and be part of the American dream."
Watch Nguyen and other health care workers share the spotlight with Demi Lovato during last night's Celebrating America concert, hosted by Tom Hanks.