During this pandemic, a majority of people who don't have essential job roles are homebound. With the number of our normal activities and travel options limited, it's natural to feel bored and antsy. After you run through the gamut of streaming your movies and television shows, checking social media, and surfing the internet, even being a couch potato can get a little stale.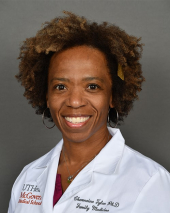 "Now as we stay home to slow the spread of COVID-19, many are working, schooling, entertaining, eating, and doing everything from home, and it is likely getting boring! We can take a cue from strategies psychologists often recommend for those with attention-deficit hyperactivity disorder (ADHD). Schedule breaks, changes of scenery, and fun! Set an alarm if you need a reminder, or even better, enlist a friend or family member to call/message you. It is easy to get stuck when you are bored, and those who know us best are great for giving the nudge we need to shift gears," said Chermaine Tyler, PhD, a psychologist with UT Physicians.
This free time may be the perfect opportunity to try new things and add variety to your day. Try out these suggestions for escaping the boredom.
Learn/improve a skill – With access to so many free resources online, it's never been easier to learn something new or improve your skills. Try growing a garden, testing new cooking recipes, improving your photography, or learning a new language.
Try a new book or podcast – Depending on your taste and mood, try reading or listening to something new. Try popular genres like fantasy, mystery, sci-fi, or romance. Use your imagination and enrich your mind.
Play a brain game – Give your brain a workout and hone your mental sharpness. Activities like jigsaw puzzles, crossword puzzles, sudoku, and complex board games are excellent for challenging your mind and logic.