Whether it is from heavy dishes, rich desserts, alcoholic beverages, second servings, or all of the above, holiday celebrations may lead to some unwanted pounds.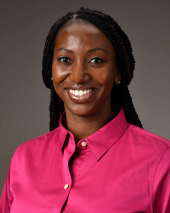 "With weight, it's all about calories in versus calories out. If you are taking in more calories than you are burning, it will lead to some weight gain," said Angie L. Curtis, MD, pediatric sports medicine specialist with UT Physicians. "Often times with the holidays, we tend to eat more but not burn more."
Curtis, a former physical therapist, believes the holidays are actually the perfect time to fit in more exercise.
"Most people wait until the new year to start working out, but the holidays are actually a better time to get started," Curtis said. "The exercise can set the tone, so by the time the new year starts, they're already in the rhythm. It's a good way to keep the weight off from all the festive meals, and it may lead to a great new habit."
Exercise does not need to be a difficult, expensive, or formal endeavor. In fact, body weight exercises will do the trick.
"I think the easiest thing to do is to start body weight exercises in the comfort of your own home," said Curtis, staff physician with McGovern Medical School at UTHealth Houston. "You really don't need to buy anything, and they help build your core strength as well as upper and lower body strength. You can also do them anywhere."
Before starting a workout, do some light stretching to loosen the muscles and about 10 minutes of cardiovascular activity to get the blood flowing. To get the heart rate up, try jogging (or walking briskly) in place, jumping rope, or performing high knees or jumping jacks.
For a body weight workout, start with sets of lunges, squats, pushups, situps, and planks, ideally three sets of 8-10 repetitions.
"There are actually lots of different body weight exercises you can do, so you can switch them up," she said. "I really recommend them because they offer both cardio and strength training, and you don't have to go to buy any equipment or pay for a gym or class."
Another workout option is to try continuous 90-second intervals of different exercises.
"To keep it fun, you can also try a circuit-type workout. For example, you can keep going from aerobic activities to body weight activities to small-weight activities. Do this for about 30 minutes," Curtis said.
It is also fine to switch up the routine.
"On some days, you can also just go outside for a long walk, play tennis, or just go to a yoga class," she said. "You want your exercise to be enjoyable so you stick with it. Find what works for you."
Though exercise is important for overall fitness and health, a balanced diet is key to weight management.
"Weight management is 80% diet and 20% exercise. If you're really trying to lose weight, the results will come when you optimize your nutrition," Curtis said. "You can't out-exercise a bad diet. Stay on top of both to help boost metabolism and your body's ability to fight off disease."
This holiday season, take this doctor's advice: Exercise now rather than later.
"The best thing about starting during the holidays is that there's no New Year's resolution to break," Curtis said.