Tracking Hurricane Laura
Written by:
Laura Frnka-Davis
| Updated:
August 24, 2020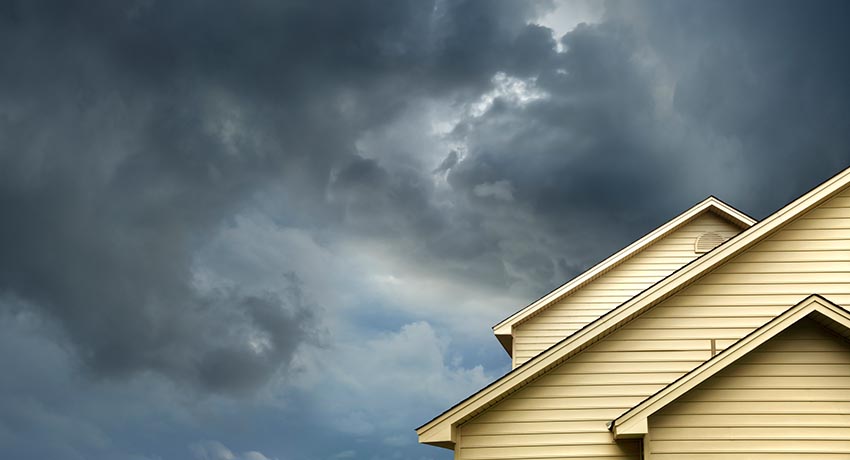 Recent headlines have bombarded us with news about the coronavirus and the start of school during the pandemic. Amid these critical updates, it's also important to keep an eye on the weather, especially as we enter peak hurricane season.
"UTHealth is keeping a close watch on Hurricane Laura as it continues to approach the Louisana/Texas coast," said Scott Patlovich, DrPH, assistant vice president of environmental health and safety at The University of Texas Health Science Center at Houston. "This has the potential to become a relatively strong hurricane that is expected to make landfall late Wednesday or early Thursday morning, and as such, it's important for us to keep a watchful eye on it over the next few days."
With tropical systems such as this, there is always the likelihood of roadways and streets to flood. Despite incredible flood mitigation improvements in and around the Texas Medical Center (TMC), even the TMC streets can flood during heavy rain events.
Use caution on the roadways
According to the Red Cross, the National Oceanic and Atmospheric Administration (NOAA), and the Federal Emergency Agency (FEMA), vehicles are involved in half of all flood-related deaths. It is best to stay at home and avoid the roadways altogether during inclement weather that is expected to produce street flooding.  If you absolutely must drive, here are some helpful reminders on how best to navigate driving in inclement weather:
If you are driving through forceful winds or hail, get to a covered area, such as a parking garage, if possible.
If you are driving through water, assume at some point during your journey, there will be impassable water. Consider pulling off to a gas station or parking lot that sits higher than the street until the rain slows or stops.
If you are driving through streets flooded to curb height, keep your speed low and your foot on the accelerator to avoid water back-flowing into the exhaust pipe, which will stall you. If you drive a truck or SUV, curb your confidence and slow down so that you do not displace enough water to flood smaller cars. Then pull into a higher area off the street as soon as possible.
If you approach an area that looks too deep, it probably is. Please do NOT attempt to cross it. Look up the road so that you do not have to stop at the impasse and try to turn around, which not only raises your chance of flooding but also creates traffic chaos.
If you do find yourself in increasingly deeper water, immediately roll down your window in case you need to swim out of it. If your windows are electric, they will fail if the car stalls.
If your car stalls in high water, abandon the car immediately. Two feet of water can sweep a vehicle or SUV away. Climb to higher ground.
Preparation is key
"We should know much more about where exactly this storm is going within the next 24 hours. Take the time now to prepare yourself at home for potential inclement weather, and watch the weather updates carefully over the next few days as things can change quickly. While we don't want to alarm the local community, we want to assure them that we are monitoring the situation closely," said Patlovich. "In the meantime, it's important to be aware and be prepared at home in case flooding or high wind become more severe than anticipated. And please, do not get on the road when street flooding is anticipated – it is better to stay home than to get yourself into an unsafe situation or be stranded on the roads."
As the clinical practice of McGovern Medical School at UTHealth, UT Physicians has locations across the Greater Houston area to serve the community. To schedule an appointment, call
888-4UT-DOCS
. For media inquiries, please call
713-500-3030
.