UT Physicians, the clinical practice of McGovern Medical School at UTHealth, is beginning the distribution of the COVID-19 vaccine to at-risk patient groups by invitation only following state and federal guidance. Based upon the number of available doses, we are sending invitations via email and text messaging to patients. If patients do not have an email address or the ability to receive a text message, UT Physicians will personally call the patient's number on file.
"If infected with COVID-19, persons who are 75 and over are at a very high risk of having a severe adverse outcome," said George Delclos, MD, PhD, professor at UTHealth School of Public Health and a family medicine physician.
At-risk patients who have seen a UT Physicians primary or specialty care doctor in the last 18 months will be eligible for the vaccine.
Patients with insurance will have their carrier billed for the fee to administer the vaccine. For those without insurance, no cost will be applied.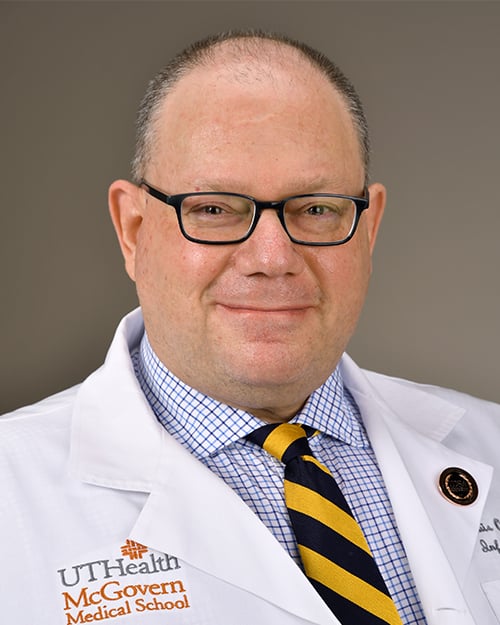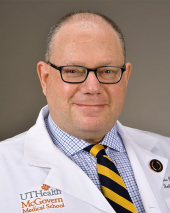 "We see COVID-19 vaccinations as the beginning of the end of this pandemic," said Luis Ostrosky, MD, professor of infectious diseases and vice chair of Healthcare Quality at McGovern Medical School. "UT Physicians is happy to roll out this important tool for the protection of our community and will be following state and federal guidance starting with the individuals who are at highest risk."
UTHealth is following recommended guidelines as provided by the Centers for Disease Control and Prevention (CDC), the U.S. Department of Health & Human Services, and the state of Texas regarding COVID-19 vaccinations.
"We are currently notifying eligible UT Physicians patients via text message and email to schedule their vaccine," said Andrew Casas, senior vice president of UTHealth and chief operating officer of UT Physicians. "Please understand that we have 40,000 patients in this first phase who may choose to receive the vaccine. They will be notified in batches based off the amount of vaccine we have in stock. We appreciate your patience as we all navigate this process together."
UT Physicians will announce its second phase of distribution once we complete this at-risk group.
If you have questions about the COVID-19 vaccine, consider reviewing the frequently asked questions section. The answers have been provided by our physicians who are on the faculty at McGovern Medical School.
UT Physicians clinics are experiencing a high number of calls regarding the vaccine. We ask that patients please wait for their invitation to schedule an appointment.
For additional information regarding the COVID-19 vaccine, please visit CDC.gov.