UT Physicians Orthopedist Makes Impact in Cambodia
Written by:
Melissa McDonald, UT Physicians
| Updated:
November 1, 2016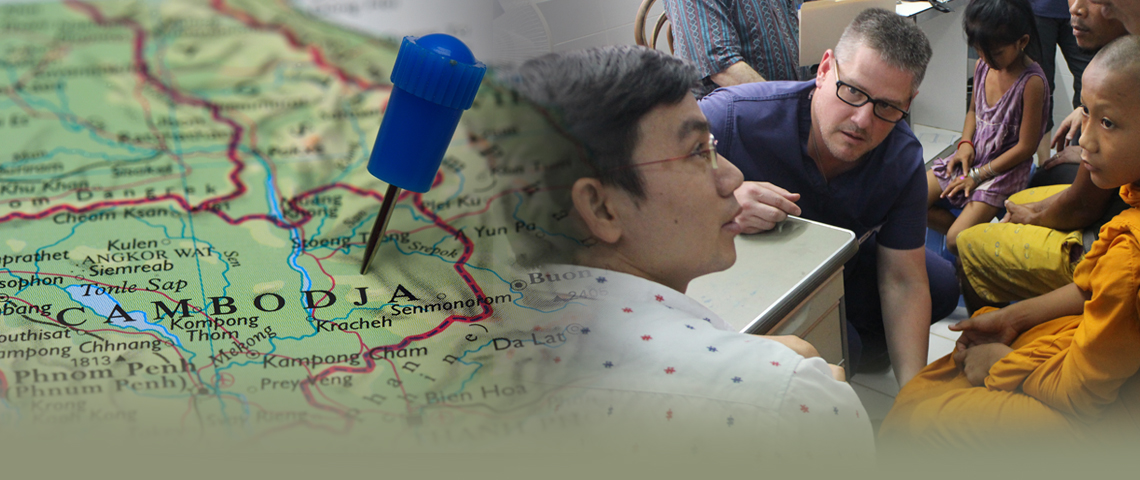 Related Healthcare Providers
A second medical mission trip by UT Physicians' Matthew Koepplinger, D.O., improved the quality life for many, including burn victims, in Takeo, Cambodia.
Dr. Koepplinger, an orthopedic surgeon, spent two weeks in the country on a mission called the Touching Hands Project, which is sponsored by ReSurge International, a non-profit organization that partners with the American Society for Surgery of the Hand.
"I've always felt that performing this type of medical care is something you can do to show you how grateful you are for the gift of life," said Dr. Koepplinger, who sees patients at Ironman Sports Medicine Institute Texas Medical Center. "ReSurge sends teams all over the world that make a real impact."
The medical team, comprised of five physicians, two nurses and other support personnel, set up a clinic in an underserved area of Takeo. The patients seeking care had a variety of complex problems including severe upper extremity burns, syndactyly, ischemic contractures, neurofibromatosis, congenital ptosis, neglected tendon deformities and cerebral palsy.
The clinic was housed in a 250-bed hospital that serves patients in the surrounding area. Many Cambodians travel several hours to be cared for at the facility. At times, the medical team didn't have overhead surgical lights or running water to scrub for cases. However, that didn't stop anyone from providing the best care possible.
"It couldn't have been done without the work of amazing people," Dr. Koepplinger said. "We basically brought everything we needed with us as far as equipment goes. Mr. Sang, our in-country liaison, organized every aspect of the clinic. The hospital was very modest, but sufficient and fairly well-equipped."
Over the course of two weeks in July, the team performed about 90 procedures. The most common surgery was for debilitating burn contractures, which is a tightening of the skin after a second-or third-degree burn. When the skin is burned, the area around the skin pulls together creating a contracture, and often resulting in limited function.
"This was an amazing and rewarding experience," said Dr. Koepplinger. "I highly recommend it for anyone in the medical community. It really makes you appreciate what terrific blessings we have in the United States."
Along with caring for patients, the team also educated surgeons in the region who needed sub-specialized training.
"This will not be my last trip," said Dr. Koepplinger, assistant professor at McGovern Medical School at UTHealth. "It's a blessing to be able break away and make an impact somewhere else in the world."
As the clinical practice of McGovern Medical School at UTHealth, UT Physicians has locations across the Greater Houston area to serve the community. To schedule an appointment, call
888-4UT-DOCS
. For media inquiries, please call
713-500-3030
.