Women and stroke: knowing your risks
Written by:
Karen Appold, HealthLeader
| Updated:
May 2, 2014
Related Healthcare Providers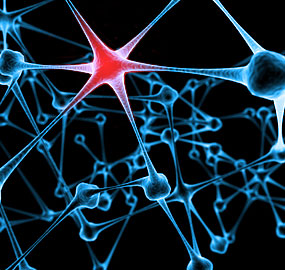 A stroke occurs when blood flow to a part of the brain stops. Stroke is the third-leading cause of death for women, but the fifth-leading cause of death for men.
Certain risk factors are unique to women—such as pregnancy and hormone therapy—while other risk factors—such as diabetes and depression—occur more often in women. Recently, for the first time, guidelines were developed by the American Heart Association and American Stroke Association to prevent stroke in women.
Signs of stroke include sudden weakness, numbness or tingling (usually on one side of the body), loss of vision, difficulty talking or understanding what people are saying, slurred speech, or loss of balance.
"If anyone has these signs, dial 911 immediately and just say 'stroke,'" says UT Physicians neurologist Nicole Gonzales, M.D. "There are effective treatments if taken within a certain timeframe."
Here's a look at the gender-specific factors for women related to stroke and how, in some incidences, they can lower their risks:
Hormone therapy
Hormonal factors, which change over a woman's life, are very important when considering stroke risk.
"The factors are not only related to pregnancy, but also to using contraceptives, hormone replacement [therapy], and the interactions between hormonal factors and other risk factors," reports Anjail Sharrief, M.D., M.P.H., UT Physicians neurologist.
Multiple studies have shown no benefit of the tested hormone regimens on stroke risk in post-menopausal women. In fact, some studies have shown an increased risk of stroke, Dr. Sharrief reports.
Pregnancy
Approximately three out of 10,000 women have a stroke during pregnancy, compared to two out of 10,000 women of child-bearing age who are not pregnant. Risk of stroke is especially increased in the third trimester and after delivery for up to 12 weeks.
Physiological changes occur with pregnancy, such as a tendency for blood to form clots, which can lead to stroke. In addition, disorders can emerge during pregnancy, which can elevate blood pressure and cause other changes in the body, leading to stroke. Risk factors for these conditions include obesity, being older than age 40, chronic high blood pressure, family history, diabetes, and kidney disease.
"Women with high blood pressure need to be followed closely during pregnancy," Dr. Gonzales says. "It should be treated with medications that are safe to take during pregnancy." In addition, certain pregnant women need to take aspirin and calcium supplements.
Preeclampsia
Preeclampsia is a condition in which blood pressure increases during pregnancy and urine has abnormally high protein levels, increasing the risk of stroke.
"The cause is unknown, but it is thought to be due to placental factors, which enter the mother's blood supply," Dr. Gonzales says.
One study found women with a history of preeclampsia/eclampsia had twice the risk of stroke compared to women without these disorders.
"To lower stroke risk, women with pregnancy-related high blood pressure should ask their health care provider to determine if they should follow the guideline's recommendation of taking low-dose aspirin starting in the second trimester," advises Elizabeth Noser, M.D., UT Physicians neurologist.
Birth control pills
Risk of ischemic stroke among users of oral contraception is 1.4 to two times higher than non-users. The exact reason is unknown.
Women with other risk factors for stroke, such as tobacco use, obesity, high blood pressure, older age, and diabetes may be at an even higher risk for stroke when taking birth control pills.
"Many of these factors are treatable or avoidable," Dr. Gonzales says. "For the ones that aren't, assess the risks and benefits of taking oral contraceptives with your doctor."
Migraine headaches with aura
Women are four times more likely to have migraines than men. Approximately 18.5 percent of the population gets migraines, while 4.4 percent gets migraines with aura. More women with migraine aura have ischemic strokes than men.
In migraine with aura, you may experience a neurologic symptom such as visual disturbances (e.g., blind spots, bright/wavy/flashing lights), numbness, tingling, weakness or speech difficulty before the onset of the migraine. "Migraine with aura doubles the risk of ischemic stroke in women, especially younger women, so it makes sense to discuss migraine control with your physician," Dr. Gonzales says.
It's unknown why migraines increase stroke risk. "There are theories, which include reactivity of the blood vessels in the brain and the involvement of certain chemicals in the brain," Dr. Gonzales says.
Stroke risk is increased if you smoke or take oral contraceptives. "If you have migraine with aura and wish to take oral contraceptives, ask your doctor if the benefits outweigh the risks," Dr. Gonzales advises.
Atrial fibrillation
Atrial fibrillation, a type of irregular heartbeat, increases the risk of stroke because when the heart does not beat normally, stagnant blood is more likely to form blood clots in the heart's chambers and then get pumped to the brain, causing a stroke.
Because women have a longer life expectancy than men, more women have this condition.
"Being a woman has been found to be an independent predictor of stroke in patients with atrial fibrillation, so much so that being female is considered when estimating someone's stroke risk," Dr. Gonzales says.
Several treatments are now available to prevent stroke in patients with atrial fibrillation.
High blood pressure
High blood pressure is the major risk factor for ischemic and hemorrhagic stroke (which occurs when a blood vessel in the brain becomes weak and bursts open) in women as well as men. It's also the most important modifiable stroke risk factor for both genders. As you age, your chances of developing high blood pressure increase. Normal blood pressure is 120/80 for people less than 60 years old.
Typically, the only way to detect high blood pressure is to have it checked. Left untreated, it can damage blood vessel walls and cause clots to form in the blood vessels.
"In some cases, the blood vessels cannot handle the increase in pressure and they will rupture. This can cause the most devastating form of stroke, intracerebral hemorrhage," Dr. Gonzales says.
Diabetes
Like high blood pressure, diabetes is a silent killer. According to a recent study, women with diabetes may have a substantially greater risk of stroke than men. Women with diabetes age 55 and older have an even greater risk compared to younger women.
Additionally, gestational diabetes — diabetes caused by pregnancy — also increases the risk of developing type 2 diabetes, a risk factor for stroke. Fifty percent of women with gestational diabetes will develop type 2 diabetes mellitus, a major risk factor for stroke, within five to 10 years after being pregnant.
Depression and emotional stress
Depression is a complication of stroke as well as a stroke risk. Rates of depression are higher in women than men. More research is needed to understand the relationship between depression and stroke, as well as which women with depression may be at risk, Dr. Noser says.
Psychosocial stress (stress related to the home and workplace) has been shown to increase stroke risk by 30 percent.
Ultimately, knowing your risk factors and taking action are the best ways to prevent stroke.