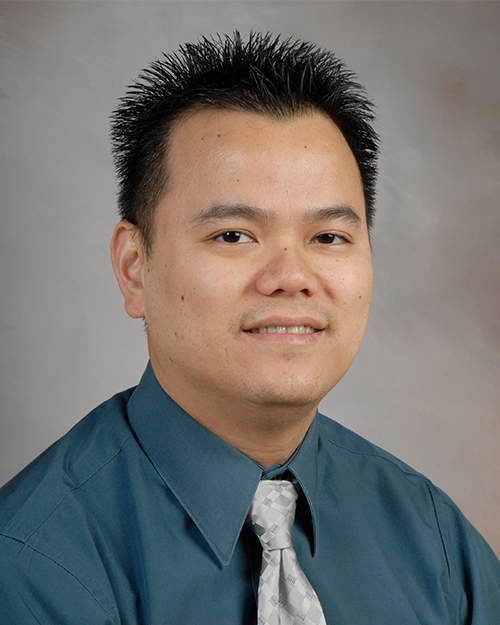 The idea that arthritis only impacts the elderly is a common misperception. Your risk increases as you age but nearly two-thirds of people diagnosed with arthritis are under the age of 65. If your primary care provider thinks your symptoms may be related to arthritis, you may be referred to an orthopedist or a rheumatologist. The difference between the two is that orthopedists are surgical specialists and rheumatologists are medical specialists. Binh Y. Nguyen, MD, rheumatologist with UT Physicians, shines a light on arthritis and how it can affect you.
There are two common types of arthritis. Osteoarthritis causes cartilage, a hard, slippery tissue that covers the ends of bone joints, to break down or degenerate. Rheumatoid arthritis is an autoimmune disease where the immune system attacks the cartilage, joint lining, and bone.
"Rheumatoid arthritis can cause progressive and permanent joint changes if not treated," said Nguyen. "However, we now have many different treatment options available to treat rheumatoid arthritis." Speak with your health care provider to determine which treatments are best for you.
May is National Arthritis Awareness Month. This disease affects nearly 54 million Americans and that number is expected to grow by 2030.
If you experience pain in one or more areas of the body, swelling over the affected joint(s), stiffness lasting more than an hour, or have difficulty moving, those are important warning signs for arthritis. "Severe arthritis can result in chronic pain, impacting your ability to do daily activities like walking or climbing stairs," said Nguyen. It's normal to experience aches and pains on occasion, but if it doesn't go away in a few weeks, it's time to see a doctor.
To determine if the discomfort you are feeling is related to arthritis or another condition, your doctor will ask you some questions. These will be related to your symptoms, your general lifestyle and health, and your medical and family history. Your doctor will perform a physical examination to evaluate your joints and may also order laboratory tests and/or imaging, as needed.
Treatments for arthritis extend beyond just pain relief. It should be part of a complete wellness plan which, not only eases pain and inflammation, but also includes education and lifestyle changes to improve your overall health. "Medicine works best when combined with other activities like exercise, therapy, and disease education," said Nguyen. "It's a good way to take charge of your health and increase mobility."
Binh Y. Nguyen, MD, specializes in all areas of rheumatology including rheumatism, arthritis, and tendinitis. He sees patients at UT Physicians Multispecialty – Sienna. To schedule an appointment, please call 713-486-1200.