Healthy Eating Active Living (HEAL)
Shaping a Delicious Lifestyle

HEAL empowers you with:
Weekly cooking classes and exercise sessions alongside other local moms in a supportive group environment
Fresh fruits and vegetables to bring home every week with easy, healthy recipes, and nutrition tips and tools
Breastfeeding education and support through pregnancy and beyond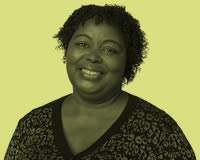 Sometimes all you need to be healthy is a yummy recipe, some movement, a few friends, and a little bit of help getting started. The HEAL (Healthy Eating Active Living) program is part nutrition, part physical activity and all fun.
Centered around a weekly topic led by a registered dietitian and community health worker, the 6-week program offers you the tools you need to lead a healthier lifestyle for you and your baby, including hands-on education, demonstrations, resources and fresh fruits and vegetables to bring home after each class. Transportation assistance is also provided, so you can focus on what really matters: you and your baby!
Jump start healthy habits. Visit us today at Suite 810, UT Professional Building, 6410 Fannin Houston TX 77030 or call (832) 325-7351. 
Upcoming HEAL classes
Infancy group starts on September 14 in northwest Houston. Call 713-819-0754 to register.
Pregnancy group starts on September 13 in the medical center area. Call 713-819-5465 to register.
Want to whip up something delicious tonight? Check out one of our recipes.
---
---