As the clinical practice of McGovern Medical School at UTHealth Houston located in the Texas Medical Center (Houston, Texas), the largest medical center in the world, our specialists are academic physicians who lead in their fields, utilizing the latest technology and therapies to improve the quality of care and life for our patients. UT Physicians is a practice comprised of multi-disciplinary specialists privileged to treat patients from around the world with personalized care.
With more than 2,000 doctors and advanced care providers, our health care team is ready to assist. You will be assigned a Patient Navigator who will assist you in identifying the physician specialist, setting up your appointments, and guiding you throughout your visit to our destination.
At UT Physicians, we have a dedicated team who will welcome you to Houston and facilitate the coordination and scheduling of your international visits.
Our complimentary services include:
Language assistance
Detailed information about health care services offered
Facilitation of communication between referring physicians and UTHealth Houston specialists
Financial counseling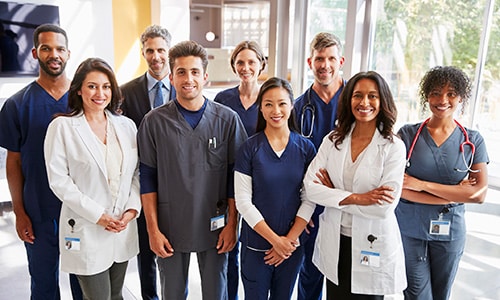 Memorial Hermann-Texas Medical Center, a partner in the Memorial Hermann Healthcare System, is the primary teaching hospital of McGovern Medical School in the Texas Medical Center. The hospital serves as the center of inpatient clinical activity for the medical school's full-time faculty who work closely with part-time faculty and volunteer physicians.
The University of Texas MD Anderson Cancer Center – Created in 1941 as a component of The University of Texas System and one of the nation's three comprehensive cancer centers, The University of Texas MD Anderson Cancer Center was ranked as the top hospital in the nation for cancer care by U.S. News & World Report. McGovern Medical School's Department of Dermatology is a joint department with MD Anderson Cancer Center, and our physicians, residents, students, and faculty work closely in the pursuit of education, research, and improving patient care.
TIRR Memorial Hermann – Recognized for 20 years as one of America's "Best Rehabilitation Hospitals," TIRR was ranked #3 in 2014 by U.S. News & World Report. TIRR treats patients with a range of disabilities from complex conditions like brain injury, stroke, spinal cord injury, multiple trauma and amputation, to rehabilitation to conditions including multiple sclerosis, Parkinson's disease, post-polio syndrome, rheumatoid arthritis and lupus. McGovern Medical School's Department of Physical Medicine and Rehabilitation is closely aligned with TIRR.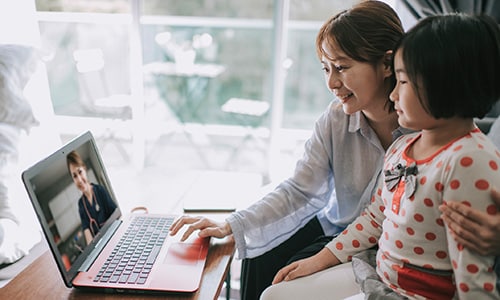 Utilizing the latest technology in virtual visits, the UT Physicians Patient Navigator team can schedule a video consultation to assess your needs and connect with you in a more personalized setting for having our Registered Nurse triage you, or for a Patient Navigator registry.
The process begins the day you submit your information to request services through our online form. We have a 24 hour acceptance policy from our designated physician who will review your request and medical records once submitted in order to better serve your needs and ensure traveling internationally will benefit the patient. Once we receive your complete information, a physician will review your medical records and refer your case to a specialist.
Once accepted, a Patient Navigator will usually contact you within 24 to 48 business hours to begin the scheduling process for an appointment based off of your itinerary. We can typically provide you with multiple appointments on the same day and have you scheduled for necessary procedures within the same week to fulfill your needs.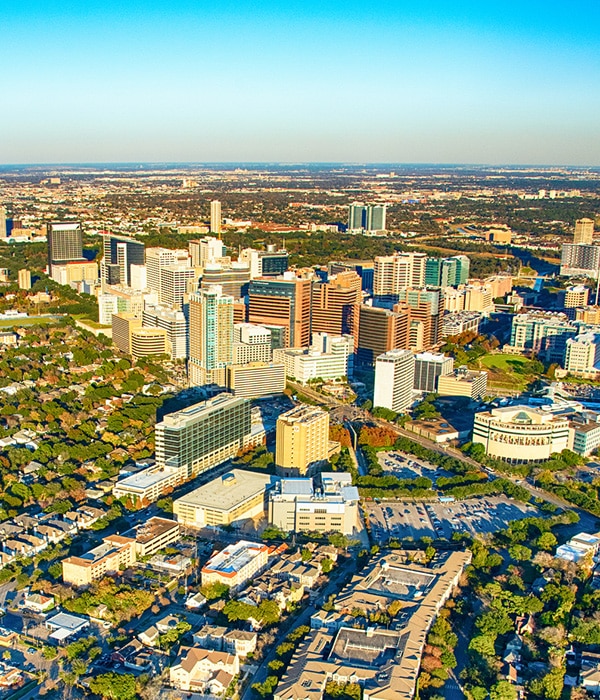 As the fourth largest city in the United States of America, Houston is home to a robust setting of consulates and embassies, entertainment, and tourism.