From the minute my daughter was born, I asked the nurses to wake me up every time she wanted to nurse. I wanted to breastfeed, and I thought it would be easy.
Three days later, I was singing a different tune and so was my daughter. I eyed the can of formula that was sent home with us … and gave in. I just couldn't resist.
She stopped crying, I stopped crying, but the guilt of bottle-feeding her lingers to this day. Now the mother of three, who successfully nursed her second and third child, I know that breastfeeding is natural, but it takes patience and practice. And with parents searching to find formula as store shelves run low, the importance of breastfeeding has once again taken center stage.
With the assistance of a small army of helpers—from an obstetrician to a pediatrician and nutritionist—everything you wanted to know about breast milk and formula begins right now.
Breast is best
Human milk is unarguably the best food for babies, according to the U.S. Department of Health and Human Services. It contains the right amount of nutrients in the right proportions for a growing baby. Breast milk is different at the beginning and end of a feeding. It also comes in a variety of flavors that hinges on the mother's diet.
"Breast milk is more than just calories, proteins, fat, and carbohydrates. There are other nutrients that are not just 'extras,' implying that a baby can do without them. They are needed for optimal nutrition during infancy. Breast milk is the nutritional model for artificial baby milk, but no formula company can match it," says Karen Gibson, a registered dietitian with McGovern Medical School at UTHealth Houston and director of the WIC (Women, Infants and Children) program at UTHealth Houston.
Pamela D. Berens, MD, obstetrician with UT Physicians and professor at McGovern Medical School, says she has always encouraged mothers to breastfeed.
"Because of the formula shortage, the narrative has only changed slightly. Now we are having a discussion and saying we understand you may not have planned to breastfeed, but perhaps you should reconsider it now because of the supply chain issues occurring with formula manufacturers," says Berens, an international board-certified lactation consultant and fellow of the Academy of Breastfeeding Medicine.
"Typically, there isn't a supply issue with breastfeeding.""Across the nation, obstetricians are discussing the shortage. Typically, there isn't a supply issue with breastfeeding. It is a very common misperception that a woman may not have enough milk. But when you look at actual supply, most of the time, it can be addressed," says Berens. "The size of your breasts and how much milk you can produce do not correlate. Most of the time, low supply issues are because of insufficient breastfeeding support that can lead to a decrease in supply. New mothers need to get their babies to their breast often, early, and make sure the latch is correct. Usually increasing 'demand' on the breast will improve supply."
The Academy of Breastfeeding Medicine has issued a statement regarding the current formula shortage.
Learn more hereAt UT Physicians, new parents can count on lactation consult assistance at the hospital where they deliver and support when they go home. A tool called the Nest Collaborative was also launched to help guide women on their breastfeeding journey. At UTHealth Houston, there is also easy access to The Lactation Foundation to help mothers navigate breastfeeding so they feel empowered and supported. At the foundation, parents will find personnel who will champion their efforts in a caring environment.
Baby proof: The breast milk effect
Human milk is a baby's first immunization. It provides antibodies which protect the baby from many common respiratory and intestinal diseases, and also contains living immune cells. Breast milk contains immune components such as growth factors, cytokines, and antimicrobial compounds.
Breast milk ingredients include lactoferrin, which helps the baby's body absorb iron and protects the stomach from harmful bacteria. Lipases also assist in the digestion of fats and special growth factors and hormones that contribute to a baby's growth and development.
"When companies imply that formula is 'second' to breast milk, they are leaving a lot up to the consumer to assume. Formula is a distant second in providing the complete nutrient profile that breast milk does, but it has come such a long way," says Gibson.
Bumps in the process and much-needed breaks
Why do women stop breastfeeding? Breastfeeding means it is all you, all the time.
A newborn baby can nurse every two to three hours, day and night. If you want a little help from a partner or spouse, you still have to pump the milk for them, which takes time, patience, and an extra set of hands to care for the baby while you're pumping. It also takes equipment. And, if you're in the same home with a baby who is crying for milk, your body will most likely respond, causing a mess. (In fact, if you're in a grocery store and hear someone else's baby crying … same mess.)
Bottle-fed babies also tend to be satisfied longer between feedings because the proteins in infant formula are harder to digest. They may only eat every three hours.
Nursing can also cause fatigue, anxiety, and frustration while you are learning. And, like everything else, there are also some possible side effects:
Engorgement usually happens a few days after you have your baby. Once soft breasts can become as hard as a table top — too turgid, in fact, to drain. Your milk usually comes in on about day three. Your baby may not be able to empty your breasts, so they can become quite painful. The problem can be eased by pumping a little milk.
Cracked nipples can also cause pain. It usually occurs from incorrect positioning of the baby's mouth or tongue in combination with strong sucking. Certain ointments help soothe the area, and breast shields can protect the nipple, allowing you to nurse while you heal.
Mastitis is the term for breast infection. Moms with cracked and bleeding nipples are at increased risk because they have an open door for bacteria to enter the breast tissue. This produces a hot, red, painful area on the breast and the mother may run a fever. Mastitis can be treated with antibiotics. The mother can continue to nurse and is encouraged to do so. The antibiotics prescribed are not harmful to the baby, and emptying the infected breast helps keep the milk flowing. The milk in the infected breast is still healthy.
Nursing for multiples
The learning curve is already hard enough with one baby, so how about two or more? It can be little tricky, but it can be done. It's best that you contact a board-certified lactation consultant before you have your babies, so they can show you the various nursing positions when juggling more than one infant. There are also specially made nursing pillows for twins. The pillow helps you position both of your babies at your breasts.
Once a nursing pattern is established, do not worry about having enough milk for two babies. It's called supply and demand. In most cases, your body will produce enough milk to go around.
If you are having trouble juggling your new bundles of joy, try expressing milk so someone else can feed one of them.
If your babies were premature, breast milk can go a long way to help give their immune systems a boost, help them gain weight, and develop at a good pace.
What is good for baby is also good for mom. Breastfeeding is the next natural physiological step after pregnancy. Pregnancy morphs your body in countless ways; breastfeeding helps return it to its pre-pregnancy state.
Through the small uterine contractions that nursing creates, breastfeeding can help your uterus return to its normal size more quickly and slow down your postpartum bleeding.
Nursing mothers also tend to lose their "pregnancy weight." Milk production burns between 500 and 600 calories a day. You would have to ride a bicycle for at least an hour to achieve the same loss.
On the job: Breastfeeding in the workplace
Before you go on maternity leave, or before you return to work after your baby is born, get organized. Many workplaces have lactation rooms now. Talk with your employer about having a private place with a lock, where you can pump your breasts. Remember, unless you have a battery-operated pump, you will need a room that has an electrical outlet.
You will also need to talk with your employer about allowing you at least two times a day to pump. You will need about 20 minutes to empty your breasts if you have a double pump, possibly more if you have a single pump.
Here's a checklist of possible supplies:
Breast pump, plus electrical adaptor if needed. Extra batteries if you are using a battery-powered pump
A small cooler, plus an ice pack, if a refrigerator is not available. (If you have a long drive home, it may be best to have a cooler to ensure the milk remains at the same temperature.)
Milk storage containers
Breast pads to prevent milk from leaking through your bra onto your clothes
Clothing that makes it easy for you to pump your breasts, including nursing bras
The UTHealth Houston WIC Program provides several free services to promote breastfeeding in the community. There is access to a one-on-one help session with a lactation consultant, free manual breast pumps, loaner hospital-grade double pumps, and free nursing pads.
When dealing with pain and soreness during the early days of nursing, get help sooner than later. Don't suffer needlessly. Everyone who qualifies for the WIC program is encouraged to call from the hospital to schedule an appointment with either a lactation consultant or peer counselor. When babies are nursing properly, there should be no pain.
The American Academy of Pediatrics recommends that children be breastfed for at least the first year of life. But, even a few months of breastfeeding can provide benefits for you and your child. Giving them a head start on good nutrition will be just the first of many gifts you will share with them through the years.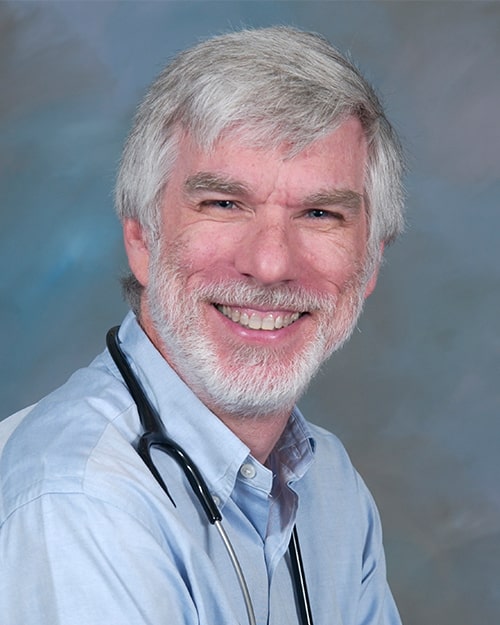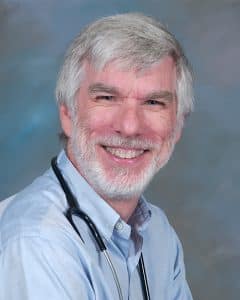 In part 2 of this series, we will take a look at baby formula. Most importantly, Robert J. Yetman, MD, pediatrician at UT Physicians and professor at McGovern Medical School, says to stay calm.
"There are numerous ways a pediatrician will be able to help parents through this supply chain challenge," Yetman explains.
What you need to know about the shortage making headlines and advice for parents coming up in part 2 of Got milk?