Patients who need gastrointestinal (GI) care have a new option in Northeast Houston with the opening of the UT Physicians Gastroenterology – Northeast clinic earlier this fall.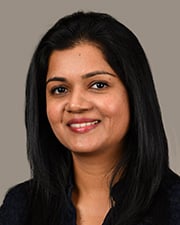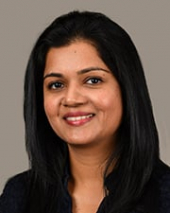 Housed within the Memorial Hermann Northeast Medical Plaza 2, Asha Kuruvilla, MD, and Shahrooz Rashtak, MD, both gastroenterologists with UT Physicians, service the new clinic and see patients who require care for conditions such as:
Screening for colorectal, pancreatic, liver, and esophageal cancer
Inflammatory bowel disease (ulcerative colitis or Crohn's disease)
Chronic constipation, diarrhea, or other symptoms of irritable bowel syndrome
Acid peptic disorders such as esophageal reflux and peptic ulcer disease
Swallowing and nutritional difficulties
Gastrointestinal bleeding
Liver diseases such as cirrhosis or fatty liver
Pancreatic disorders
Biliary disorders and gallstones
Small intestinal disorders such as celiac disease
Offering a full range of clinical services, the clinic also arranges and performs endoscopic procedures for patients needing them.
"We are affiliated with UTHealth in Houston, and as an academic center, we are committed to providing an evidence-based and scientific way of approaching complex GI issues to give our patients the best possible care," said Rashtak. Both physicians are also assistant professors of gastroenterology in the Department of Internal Medicine at McGovern Medical School at UTHealth.
The clinic is conveniently located at 18980 N. Memorial Drive, Suite 280, in Humble, Texas. To make an appointment, call 713-486-8180 or schedule a consultation online. For more information about GI services through UT Physicians, visit our gastroenterology page.