On Monday, May 23, UT Physicians will introduce the Houston community to the future of patient care. A new clinic, conveniently located off of the 610 Loop, will house a wide range of specialties and subspecialties, and provide a new, patient-centered concierge service.
Ambassador assistance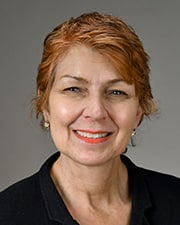 Ambassadors are UT Physicians employees rigorously trained to meet the needs of every patient from the minute they walk in the door.
Those personnel (wearing the classic burnt-orange UT color) will greet the patient, assist them with check-in, schedule same-day (if available) appointment referrals or follow-ups, and help them access amenities, such as snacks, warm blankets, free Wi-Fi, and more.
"It's all about the patient," said Sharon Messimer, director of patient experience at UT Physicians, the clinical practice of McGovern Medical School at UTHealth Houston. "An ambassador helps navigate the experience for the patient. We want everyone to feel like they matter and that we are listening to their needs."
Convenience is key
According to Andrew Casas, senior vice president of UTHealth Houston and chief operating officer of UT Physicians, the new Bellaire clinic offers a high-end, dynamic experience for an array of medical services. Gone are the days of sending patients to multiple places. The breadth of what the practice offers will be found at this Bellaire location. The clinic will serve as a blueprint to create medical hubs around the city.
"At UT Physicians, we truly want our patients to feel as though they are part of our family," Casas said. "We believe our Bellaire location will take our patient experience to a new level, and it will serve as the model for our future clinics and patient care."
New design and feel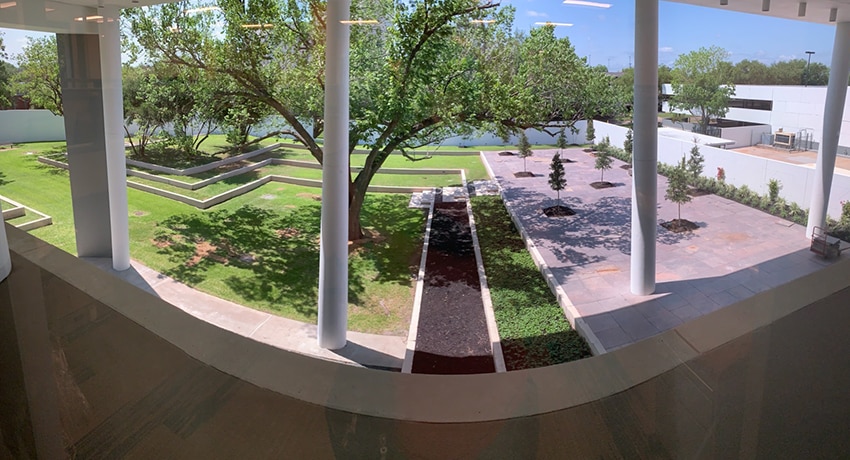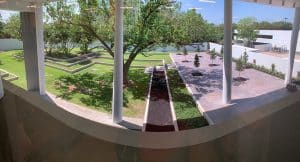 With a modern look that includes rich sage and shades of gray, the new space is complemented by brushed nickel accents, enhanced and eco-friendly lighting, wide-open spaces, and amenities to provide an at-home feel.
One of the unique aspects of this location will be the green space that patients and guests can access on the ground floor of the building. Pristine landscaping and tall trees provide shade so if a patient needs to visit with their family, eat lunch, or seek out a quiet space to join a virtual meeting for work right after their visit, it's the perfect spot.
"Our patients are part of the many faces of UTHealth Houston," said Casas. "Each day, we want them to feel like they are part of our family. The future of medicine is dependent on advanced cures and treatments, a stellar patient experience, and the support of technological tools that propel us forward."
Current patient communication
For current patients whose physician may be moving into this new location, notifications will go out through U.S. mail, an announcement will appear in the MyUTHealth patient portal, and appointment reminders will include the new address.
Patient-centered care
"The entire design of this new clinic is really all about the patient," Messimer said. "Our patients are consumers, and they have many options. We want our patients to come back not just for our top doctors and care, but for the high-quality experience."
For a complete listing of specialties currently offered and those coming soon, visit the UT Physicians Bellaire Station page.

UT Physicians – Bellaire Station is located at 6500 W. Loop South, Suite 200. Parking is free. The clinic has direct access from the rooftop level of the parking garage. To schedule an appointment, call (713) 486-6500.