For Zsuzsanna H. McMahan, MD, rheumatologist with UT Physicians and associate professor with McGovern Medical School at UTHealth Houston, the offer to come back to her hometown felt like a great fit both professionally and personally.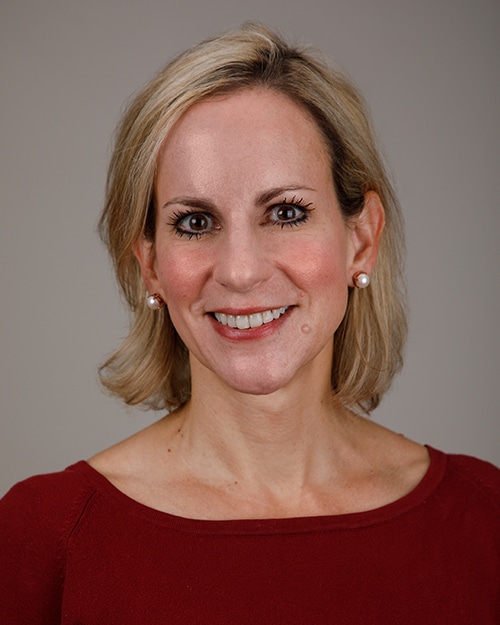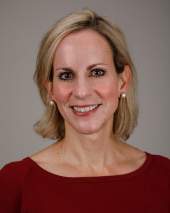 "Being a UT Longhorn, graduate of McGovern Medical School, and coming to work in the Texas Medical Center, made the decision to accept this role quite easy," said McMahan, who is also co-director of the scleroderma program. "It is a massive network to engage for both clinical care and research, and you are surrounded by every resource you could possibly need."
"Being born and raised in Houston was an added plus, as it affords the opportunity to live closer to family and long-time friends," she added.
A graduate of McGovern Medical School in 2006, McMahan began her internal medicine training at UT Southwestern Medical Center. Afterward, McMahan completed a rheumatology fellowship and obtained a Master of Health Science at Johns Hopkins Bloomberg School of Public Health. She now returns to Houston following 11 years on the faculty of Johns Hopkins University School of Medicine.
McMahan attributes her choice of specialization in rheumatology research to having exceptional mentors and a desire for learning and discovery.
"I had the good fortune of having early exposure to incredible clinicians and physician-scientists during medical school and residency. Their knowledge, bedside manner, and approaches to investigation were inspiring," McMahan said. "They fueled my passion for a focus in rheumatology – a field of medicine that's fascinating to me. The more people are aware and understand autoimmune connective tissue diseases, like scleroderma, the greater the opportunities to explore leading-edge research and integrate novel targeted therapies. Our ultimate goal is to really make a difference in the lives of patients."
McMahan aspires to collaborate with other specialists across disciplines to answer the questions important to care and treatment.
"I believe that it is important for patients to partner with their physicians to reach common goals. This means having open dialogue, transparency, and the mutual exchange of information, which cultivates informed decision-making," she explained.
As she settles into her new role, McMahan sees promise in the relationships she has with existing colleagues, as well as in the new connections she is forming.
"The culture I have experienced at the university is so friendly and approachable," she said. "There is a genuine positive energy and 'can-do' attitude among the people I have met."
In her spare time, she enjoys high-intensity Pilates, tennis, time with her family and friends, and involvement with a group at her church.
McMahan sees patients at the UT Physicians Center for Autoimmunity. To schedule an appointment, complete a request or call 713-486-3100.