Child Dermatologists in Houston, TX
Representing the best in their fields, UT Physicians dermatologists bring special expertise to their patients in the diagnosis and treatment of skin conditions, as well as cosmetic dermatology.
UT dermatologists are highly-trained, offer unique expertise and treat common skin conditions as well as rare and challenging skin disorders, ranging from skin cancer therapy to cosmetic dermatology. As cosmetic dermatologists, we are specialists of the skin and experts on how different procedures affect appearance and skin healing.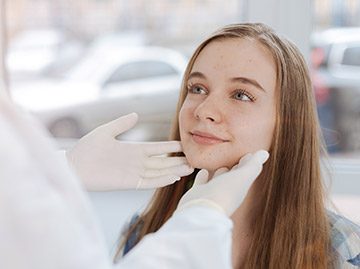 ---