With no immediate family history of multiple sclerosis (MS), Christiane Lederer was understandably blindsided by her diagnosis.
"Most people are diagnosed in their twenties or thirties. I was 32," she said. "At that point, you know your worry-free life is over."
The earliest symptom Lederer can recall was double vision, going back as late as 2015. However, in 2018 she began experiencing fainting spells, foot drops (weakness or difficulty lifting the front part of the foot), and horrible headaches.
Sensing that something wasn't right, she scheduled appointments with primary and specialty care physicians, hoping to discover the cause behind her unexplained decline in health. Unfortunately, her scans and lab work came back all clear, and it took another six months to discover the MS. By then, Lederer was suffering from stroke-like symptoms — an indicator of severe MS relapse.
"I was in Orlando at the time and had to be brought to the emergency room," she recalled. "I remember being told that my MRI looked like fireworks going off in my brain."
These "fireworks" were lesions affecting nerves in different parts of her brain, making it difficult to communicate and walk.
After two weeks, Lederer was able to return to her home in Houston and seek out long-term care. Thanks to the research and diligence of her family members, she found the physician who would change her life — Rohini D. Samudralwar, MD.
Samudralwar, a neurologist specializing in multiple sclerosis, sees patients at UTHealth Neurosciences II in the Texas Medical Center.
"I connected so well with Rohini from the start," shared the 35-year-old. "She's extremely bright and knew that I needed an aggressive treatment to match the severity of my condition."
Lederer's care plan initially began with steroid treatments to start and finally landed on an IV infusion that needed to be administered on a regular basis. The U.S. Food and Drug Administration (FDA) had not yet approved the pill version of this drug.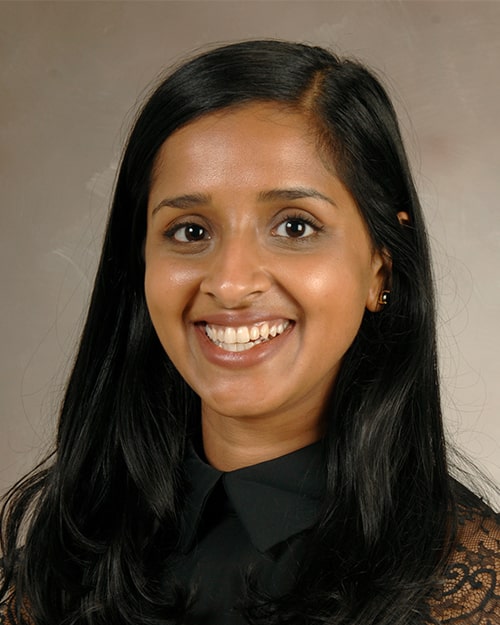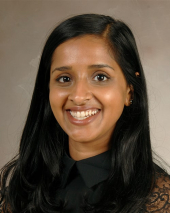 "The steroids are highly effective but do take months to have an effect on a patient. My concern was that Christiane didn't have months to wait because she was already in a relapsed state," explained Samudralwar, assistant professor in the Department of Neurology at McGovern Medical School at UTHealth Houston. "We knew the IV infusion would be best because of its very low relapse rates."
During this time, Lederer threw herself into her recovery. Between regular appointments with Samudralwar, physical therapy, and other experts, she had what felt like a full-time job — bringing her body back to where it was before. Following the FDA's approval of the drug, the physician switched her patient to the oral medication a year later.
In addition to caring for her physical needs, she also sought out a mental health specialist.
"I highly recommend seeing someone after you're newly diagnosed because there is definitely a grieving period," she said. "I lost my healthy self and needed to understand how I could handle that."
Throughout her recovery, Lederer became acutely aware of how fortunate she was compared to others. Knowing the critical role peer support can play, the idea of a support group came to mind. Connecting with other patients, discussing their journeys, and how they are dealing with the diagnosis seems like a simple idea — yet its impact is tremendous.
Cleverly named Brunch Yolks for MS Folks, the National Multiple Sclerosis Society recognizes it as an official group. Members meet virtually on the second Saturday of every month, and signing up is as easy as visiting this page.
Samudralwar is so proud of her patient's efforts to give back to the MS community.
"I think what she's doing speaks a lot about her as a person," said the neurologist. "She took a really difficult situation and not only helped herself but is also trying to do the same for others."
Today, Lederer feels amazing and hasn't had any additional relapses. She's back to her active lifestyle, with a few lingering symptoms that may only flare up when she's tired, unwell, or hot.
"I wish I could say that I won't have another relapse, but it's definitely possible. What I can say is that now I'm prepared for it thanks to Rohini and her team," she shared.
For more information on our neurology clinic locations or to schedule an appointment, call 888-488-3627 or check out this page.