In March, UTHealth Houston scored an Epic win for providers and patients alike when it received the Good Install recognition and a $550,000 credit from the company. The pride runs especially deep because the university implemented its award-winning Epic system during the COVID-19 pandemic.
"During this time our workforce was already challenged caring for our patients and community," said Babatope O. Fatuyi, MD, chief medical information officer. "Instead of postponing the delivery of Epic, our employees decided to press ahead."
According to Amar Yousif, MBA, vice president and chief information officer, staff from all fields and specialties — nurses, doctors, analysts, administrators — came together to plan and develop the new software solution.
"We came together under pressure and across multiple units and teams. We united as an organization, and we delivered. It says a lot about our workforce and our ability to rise to the occasion," Yousif said.
UTHealth Houston had a strong team, but it was distant due to COVID-19.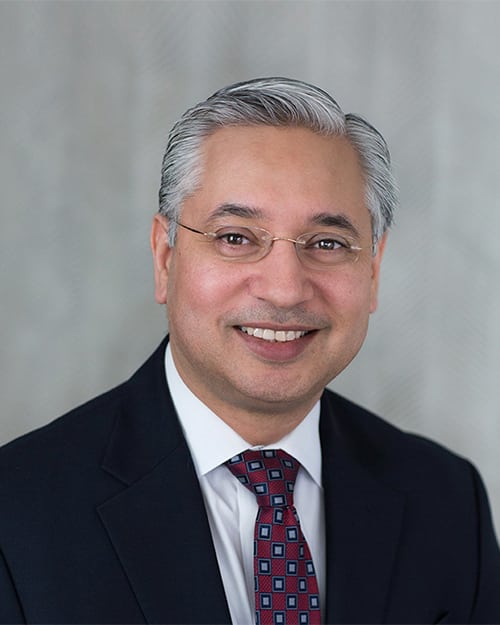 "The implementation was quite unique because the UTHealth Epic team was 100% remote, the Epic Wisconsin team was remote, and many of our end users were remote," said Tariq Khan, MBA, executive director of Epic projects and EHR applications. "We knew it would be challenging for all of us, but we were determined to follow Epic's well-defined processes as best as possible."
The off-site installation of Epic was new to everyone, explained Yousif.
"None of us knew how to do everything remotely. We had to modify Epic's own 'playbook' to adapt to the special circumstances," Yousif said. "Instead of faltering, we problem-solved."
UTHealth Houston chose to follow Epic's foundation plan rather than a custom one. The clinical, technical, administrative, and business teams all agreed to the strategy.
"Epic's guide is very prescriptive in nature, and it's based on the experiences of the 400-plus organizations they work with," Yousif said. "Epic distilled them down so when you implement Epic for the first time, you're leaping from the knowledge of these organizations."
The company gave the university a very clear "road map," and the team astutely followed it, stated Martin J. Citardi, MD, vice dean of clinical technology.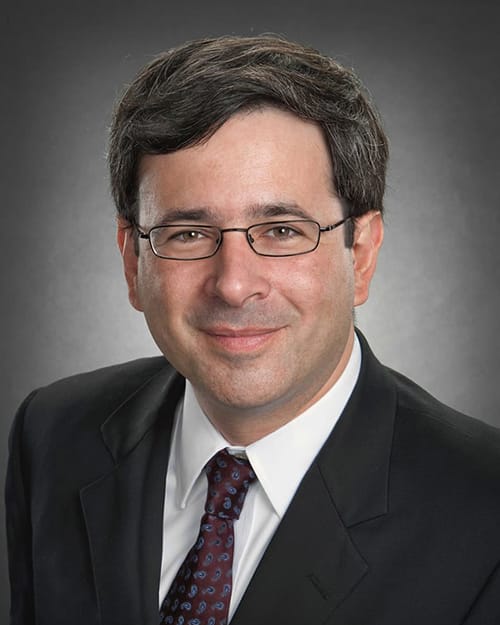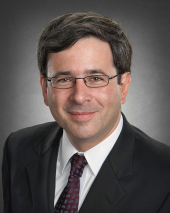 "We made sure not to fall into the temptation of customization for niche applications. Everyone else already figured out everything that could go wrong. We made sure not to make the same mistakes, and we deliberately followed best practices at every opportunity," Citardi said.
UTHealth Houston also decided to go with a hosted implementation.
"No other organization in the Texas Medical Center hosts their Epic system on the Epic server environment and data center," Yousif said. "Epic developed the software, so we felt their servers would be more than capable and better enable us to keep up with upgrades and changes."
UTHealth Houston launched the new software on May 8, 2021.
"We successfully went live with Epic on time and within budget, without any major issues and with a low volume of Service Now tickets," Khan said. "That was a clear evidence of a solid application build, and credit goes to our analysts."
Physicians and other health care providers have found Epic to be a highly useful tool.
"With all the new capabilities, Epic has made it easier for us to deliver patient care. Now we devote more time to our patients and less time on operations," said Lois Pierson, CPA, chief financial officer of UTHealth Houston Harris County Psychiatric Center (HCPC).
Pierson particularly appreciates the seamless communication with external medical organizations.
"This is important for HCPC because we receive so many inpatient referrals from the local mental health authority and emergency rooms," she said. "We can easily communicate and share patient information. We now have a much better understanding of our patients before they come through our doors."
The software also helps patients better manage their health care, noted Kristi Bradley, vice president and chief revenue cycle officer.
The MyUTHealth application allows patients to communicate with their physicians and access their chart information, including health records, billing, and messages. Patients can even set up payment plans or request service estimates online.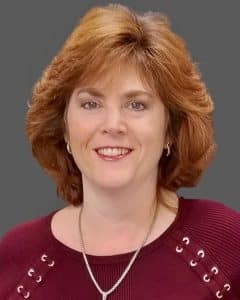 "Epic is a benefit to patients. They can interact with us through MyUTHealth. It makes it easier to get their questions answered without having to call," Bradley said.
The efficiency of the integrated electronic health record and billing solution will also help the university keep the costs of providing services down.
"For example, the charge capture process in Epic allows physicians to select the billing codes for the services they provide," Bradley said. "This will reduce the number of times a coder has to translate provider documentation into codes for billing. The time saved will result in cost savings."
UTHealth Houston will continue to improve its Epic applications and apply the $550,000 credit from the Good Install award to cover hosting fees, licensing fees, or additional consulting services.
"We want to remain on the cutting edge of this technology so we can continue to improve our patient care," Yousif said.
For Fatuyi, the Good Install award represents more than a prized Epic system.
"We have some of the most talented people at UTHealth Houston, and the Good Install award validates that," Fatuyi said. "I am proud to be part of such an amazing team. What we achieve together every day improves patient lives. That is the true win."
UTHealth Houston leaders who were also instrumental to the success of the Epic system but not aforementioned include: Giuseppe N. Colasurdo, MD, president of UTHealth Houston and chief executive officer of UT Physicians; Kevin Dillon, MBA, CPA, senior executive vice president and chief operating officer at UTHealth Houston; Andrew Casas, senior vice president of UTHealth Houston and chief operating officer of UT Physicians; Eric Fernette, vice president of human resources and chief human resources officer; James J. Griffiths, MD, associate vice president of healthcare IT; Bassel Choucair, associate vice president of IT user experience and support; Beverly Moore, associate vice president and chief information security officer; and Olasunkanmi W. Adeyinka, MD, associate chief medical information officer.