As a single father, Jacoby George's main purpose in life is to provide a happy and stable home for his three beautiful children. On Tuesday, April 19, that purpose was fulfilled as he cut the ribbon in front of his Houston Habitat for Humanity home.
For years, George has worked toward his goal of homeownership with the organization by signing up for financial education courses and participating in sweat equity — helping to build homes for others. In January, alongside volunteers from UTHealth Houston and UT Physicians, he learned his hard work and dedication had paid off.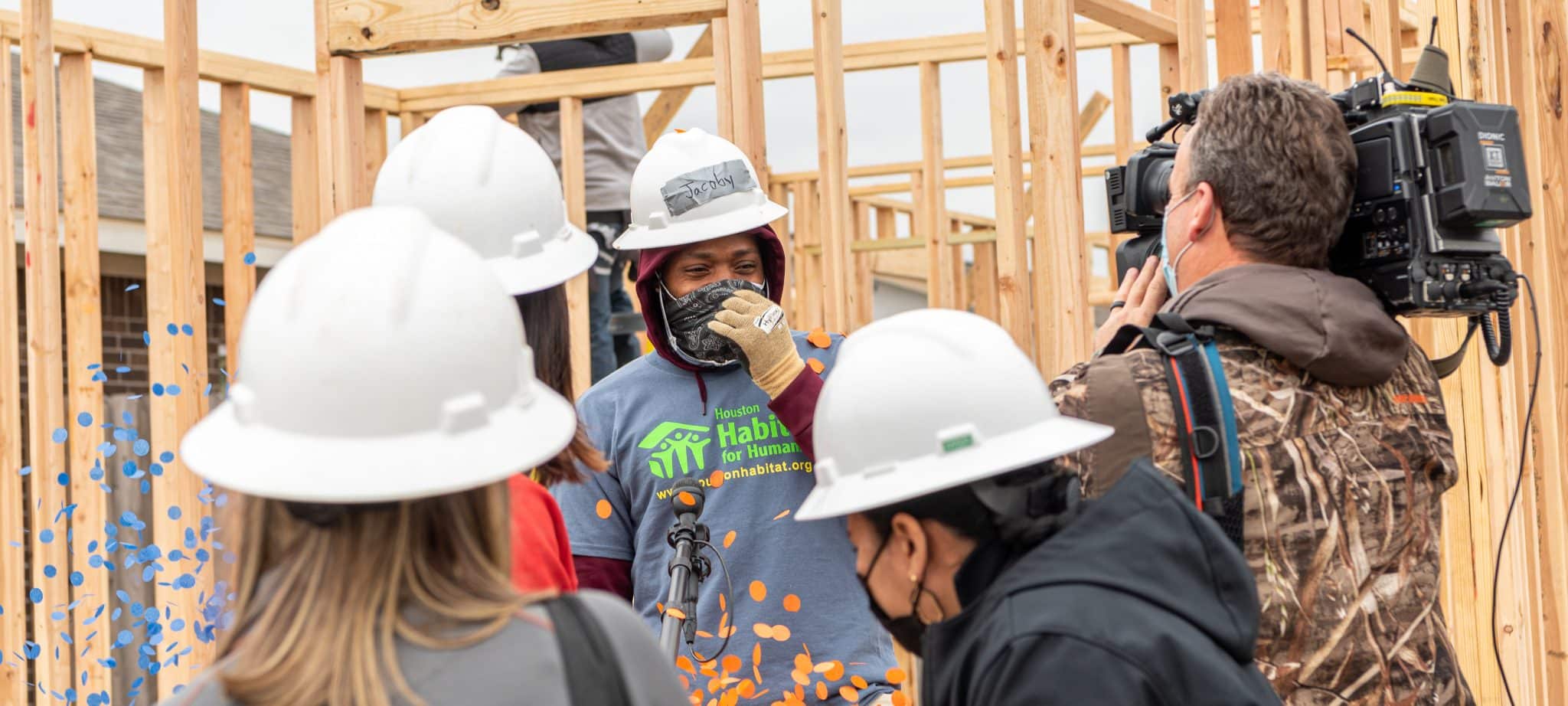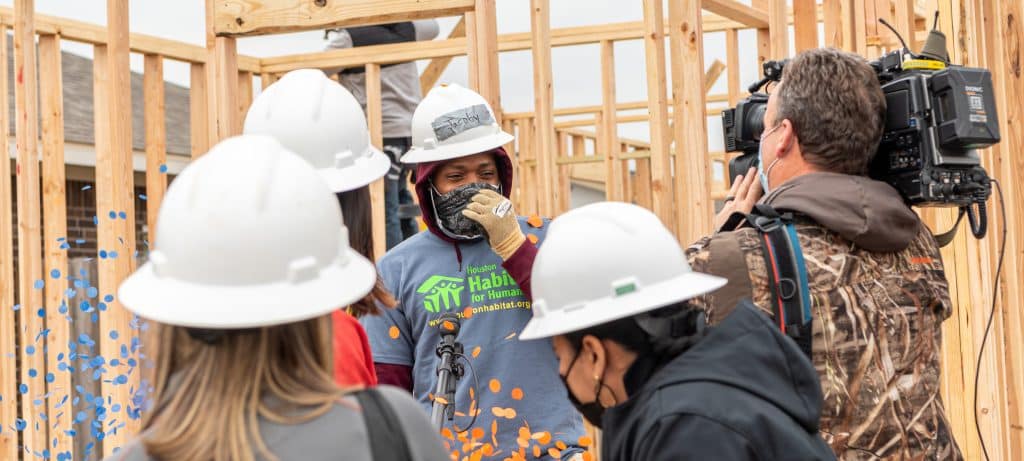 "I was shocked. I had no idea I was actually building my own home that day," recalled George.
On the day of the ribbon-cutting ceremony, the family toured their completed home for the first time. With four bedrooms, two bathrooms, and a spacious living area, there's plenty of room to make memories and grow.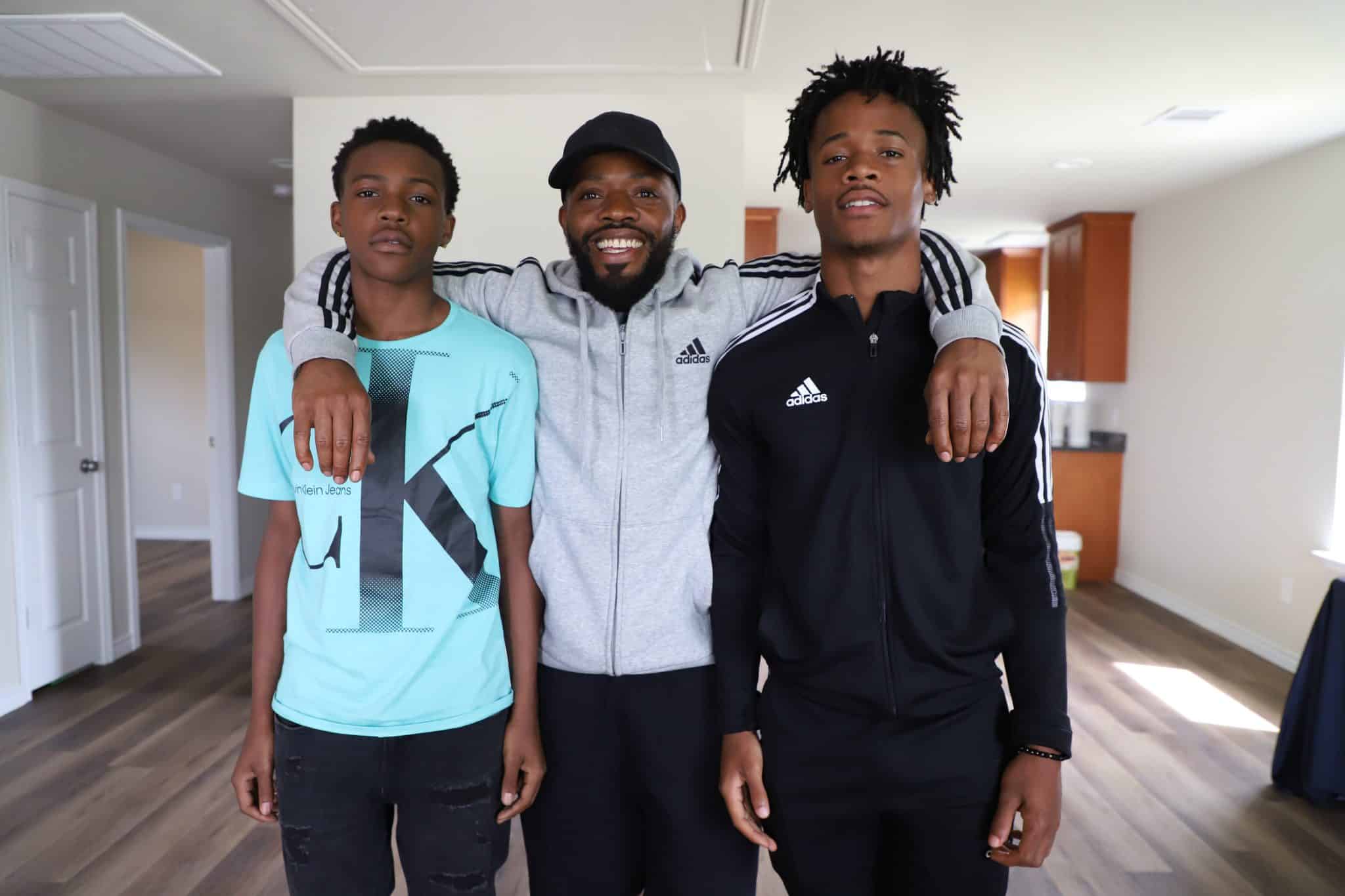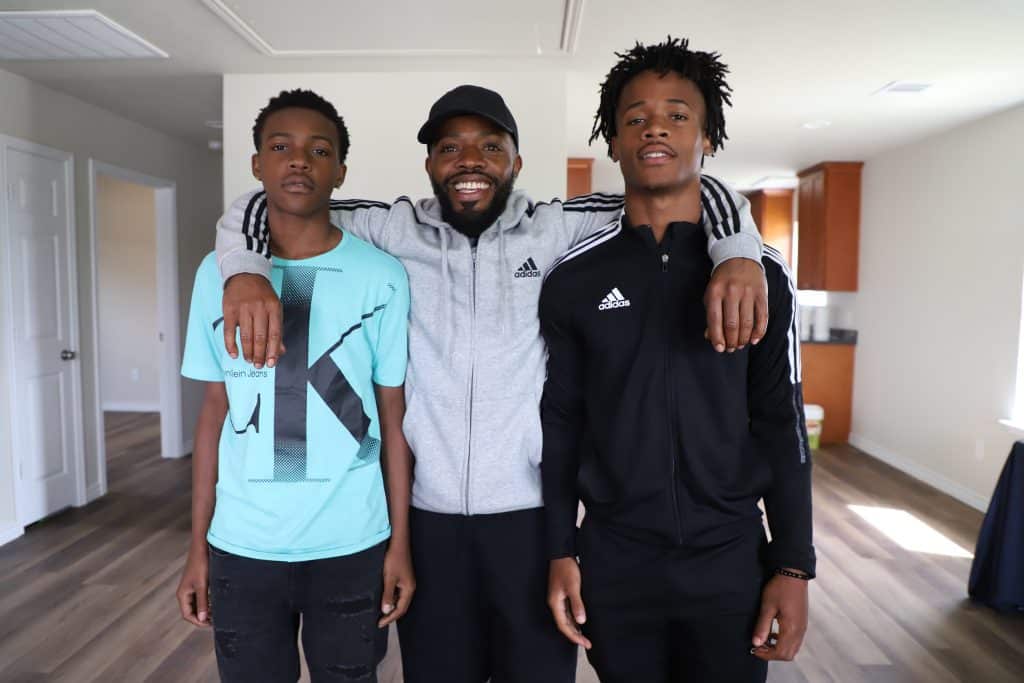 As title sponsors, UTHealth Houston and UT Physicians had one representative present at the event to share in the excitement for George and his children.
"I was there when Jacoby realized we were building his own home," shared Cynthia Huehlefeld, chief business officer at UT Physicians. "It's such an honor to be here today and see the excitement on their faces. Moments like these are exactly why it's so important to our practice to give back to the community we serve."
During his speech before the ribbon was cut, George thanked KPRC – TV Channel 2, Houston Habitat for Humanity, and all the volunteers that made this possible.
"We are so happy to receive this blessing," he said. "My family and I are so happy. This is a great way to start off the year."
For those interested in giving back to the community by participating in a future Houston Habitat for Humanity home build, visit this page.
Take a look back at the UTHealth Houston and UT Physicians build day and hear more from George.