UT Physicians is proud to announce the 2022 Employee of the Year, Lindsay Jackson. At an annual luncheon on Friday, Feb. 24, she was selected among the ten other candidates — all of whom were Employee of the Month winners from the previous year.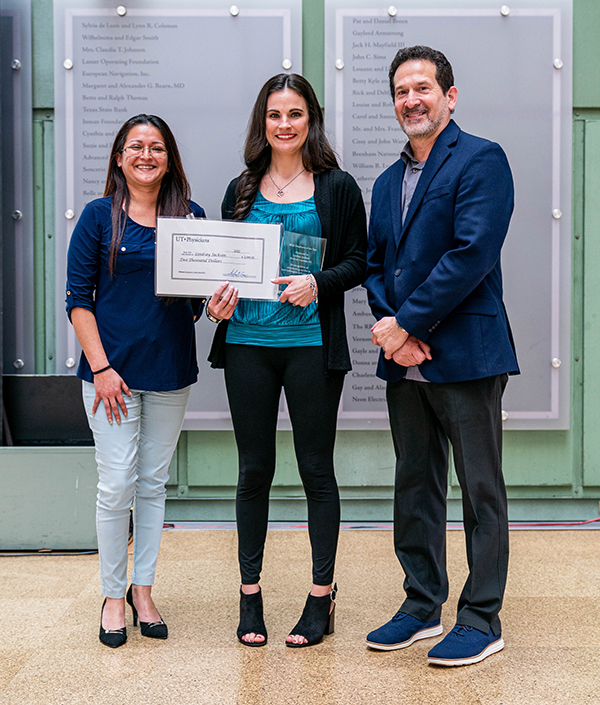 "I never in a million years thought that I would be the winner," she confessed. "I'm truly in shock."
As a medical assistant at our orthopedics clinic in Pearland, Jackson has played a critical role in the healing process of numerous patients. However, it was not just her medical expertise that helped her stand out from others, it was her heart.
With over 20 patient nominations, it's apparent Jackson possesses an ability to connect with individuals on a deeper level. Each testimonial describes the support and comfort felt after leaving an appointment with her.
"Lindsay is truly the kindest and most dedicated employee. I have had more than one patient stop by my office to talk to me about the exceptional care they received with her," shared Maribel Vela, practice manager. "Knowing how much of an impact she has made in our clinical practice, it makes complete sense that she's our Employee of the Year."
Watch our video below to view clips of the awards luncheon and learn more about our winner or take a look back at Jackson's Employee of the Month video on our Vimeo channel.