UT Physicians EP Heart – Webster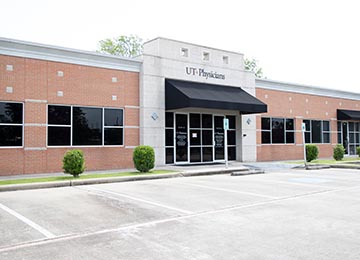 Physicians & Health Care Team
About
We are a team of dedicated physicians, nurses, and technicians devoted to the evaluation and treatment of cardiac arrhythmias or abnormal heart rhythms. Over the past two decades, tremendous advancements have been made in the field of cardiac electrophysiology.  Today, a variety of treatment options are available for patients who suffer from heart rhythm abnormalities.
The physicians at UT Physicians Electrophysiology have extensive experience with the medical management of heart rhythm abnormalities, the implantation of cardiac rhythm devices,  as well as the latest minimally invasive procedures, known as catheter ablations, which treat and often cure cardiac arrhythmias.  We also participate in numerous clinical research trials, allowing our patients to have access to the latest investigation therapies. We individualize these treatments for our patients.
Parking is free at UT Physicians at Webster.