The Robert Cizik Eye Clinic – Texas Medical Center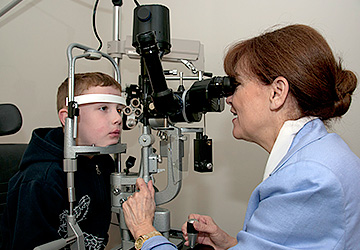 ---
Memorial Hermann Medical Plaza – Texas Medical Center
Physicians & Health Care Team
About
Please note: The Robert Cizik Eye Clinic is not run or operated by UT Physicians.
Conditions we treat include:
Cataracts and Cataract Surgery
Comprehensive Ophthalmology
Contact Lens
Cornea and External Eye Disease
Glaucoma
Lasek Surgery
LASIK Surgery
Low Vision and Visual Rehabilitation
Medical Retina
Neuro-Ophthalmology
Ocular Oncology
Oculoplastics and Facial Surgery
Ophthalmic Imaging
Pediatric Glaucoma
Pediatric Ophthalmology
PRK Surgery
Retinal Disease and Surgery
Strabismus
Ultrasonography
Uveitis and Ocular Inflammatory Disease
Vision Correction Surgery
For more information about this clinic, please visit http://www.cizikeye.org/
The Memorial Hermann Medical Plaza Building is located at the North end of the Texas Medical Center. The parking garage is easy to get to from any direction with entrances from both Fannin and Main.
Visitor parking is available 24 hours. Valet services are available from 7:00 am to 6:00 pm Monday through Friday except holidays.