UT Physicians Urology – Texas Medical Center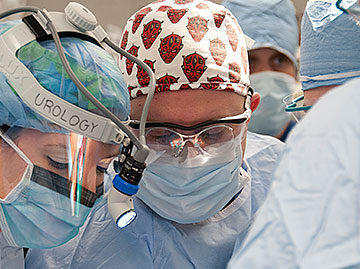 ---
Memorial Hermann Medical Plaza – Texas Medical Center
Physicians & Health Care Team
About
UT Physicians urology specialists bring expertise to their patients and treat a vast array of conditions ranging from incontinence and infertility to kidney stones and urinary tract infections. We offer a full range leading-edge of diagnostics and treatments including medical management of urologic conditions, in-office procedures, and outpatient surgery.
The Memorial Hermann Medical Plaza Building is located at the North end of the Texas Medical Center. The parking garage is easy to get to from any direction with entrances from both Fannin and Main.
Visitor parking is available 24 hours. Valet services are available from 7:00 am to 6:00 pm Monday through Friday except holidays.