Summer is the season for fun in the sun and enjoying great food! As you venture out to attend social events, travel for vacation, or simply relax at home, consider these expert tips and delicious recipes for healthy entrees and snacks.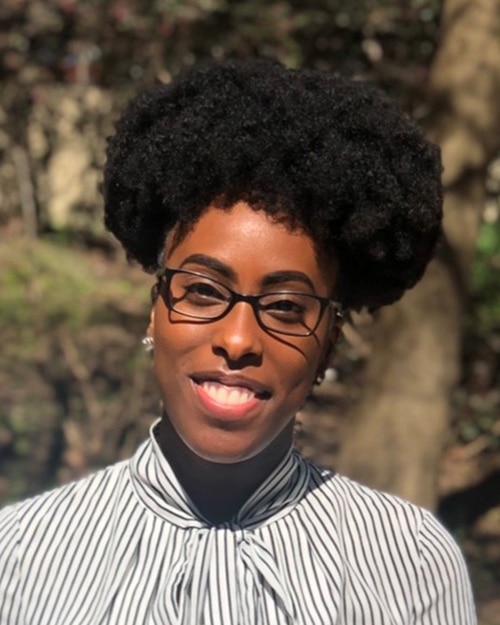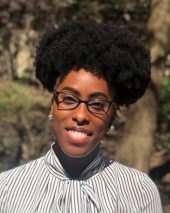 "People are more active during the summer months, doing things like swimming, bicycling, walking. Hence, their food choices are often aligned with their physical activity. They are choosing colorful fruits and vegetables, plus selections like wraps and salads," said Monique Dorsey, registered dietitian with UT Physicians. "While some traditional summertime foods – such as burgers, hot dogs, and chips – can be higher in saturated fats, there's no need to omit these favorites entirely. Instead, just be mindful of portion size and frequency, as well as choosing leaner meats and adding whole grain options."
Ways to snack wisely
Dorsey suggests these snacking tips to help curb overindulgence.
Keep in mind a snack's main purpose is to hold you over until the next meal.
Pay attention to your personal hunger cues. Don't ignore them.
Options like popcorn, peanut butter crackers, or yogurt with fruits and nuts are light yet filling ways to get fiber and protein.
"It is essential to avoid getting extremely hungry. That's when it becomes difficult to make a mindful, healthy choice," Dorsey said.
---
Recipes*
Greek Tacos
Ingredients
6 pieces of pita bread
1 lb ground turkey
1 cucumber
2 medium tomatoes
1 large red onion
2 cups of leafy greens
1 cup Greek yogurt
1/2 cup of red wine vinegar
Salt and pepper
Directions
Season ground turkey to taste, then place in a pan and cook on medium heat until browned, or until internal temperature reaches 165 F. Set aside.
Dice cucumber, tomatoes, and red onion. Add to a bowl and stir in red wine vinegar and pepper.
Layer meat, vegetable mix, feta cheese, Greek yogurt, and leafy greens atop of warmed pita bread. Serve immediately.
Note: Grilled chicken breast can be substituted for ground turkey. A finely diced cucumber (1 cup), minced garlic (2 cloves), the juice from half a lemon, and dill weed (1/2 Tbsp) can be added to the Greek yogurt to create a simple tzatziki sauce.
---
Pesto Chicken and Vegetables
Ingredients
4-5 boneless chicken thighs
2 cups green beans (clipped)
2 cups grape tomatoes (halved)
1/2 cup of basil pesto sauce
2 Tbsp olive oil
1/2 Tbsp onion powder
Salt and pepper to taste
Directions
Lightly season chicken with salt, pepper, and onion powder. Bring a large pan to medium-high heat, drizzle in olive oil, and add chicken thighs. Cook through until browned on both sides (or until internal temperature reaches 165 F). Slice into strips and set aside.
Add green beans to pan and cook until tender.
Return sliced chicken to the pan and add tomatoes. Stir in pesto until all contents are coated. Let simmer for 1-2 minutes and then serve.
Note: Dish can be served over pasta, rice, or any preferred whole-grain starch.
---
Tomato and Herb Flatbread Pizza
Ingredients
1 whole-grain flatbread (approximately 14 oz)
4 oz mozzarella cheese
1 medium red tomato
1/2 cup gold cherry tomatoes
1/4 cup olive oil
2 garlic cloves
1/4 cup basil leaves (chopped)
1 tsp oregano (fresh)
1 tsp black pepper
1 Tbsp balsamic vinegar (optional)
Directions
Preheat oven to 400 F. Add garlic, oregano, and pepper to the olive oil. Lightly spread olive oil mixture over the entire flatbread.
Thinly slice mozzarella cheese and tomatoes. Layer cheese and then tomatoes evenly across the flatbread.
Place flatbread into the oven for 5-7 minutes. Remove from oven and sprinkle basil leaves over pizza. Drizzle balsamic vinegar atop, and serve.
*Recipes inspired by Monique Dorsey
---
Thinking, affirmation, and behavior
Dorsey reminds that making the effort to practice maintaining a balanced diet during the summertime should be looked upon with optimism.
"Always remember, it's not solely about what a person eats. It also includes keeping a positive mindset, words of encouragement, and a commitment to practices which promote balance. No singular type of food will make someone healthy," Dorsey said. "It's rather what you can modify or add on that counts, versus what you feel forced to take away."