Hand hygiene: The importance of proper hand-washing
Written by:
Simone Sonnier, UT Physicians
| Updated:
December 5, 2020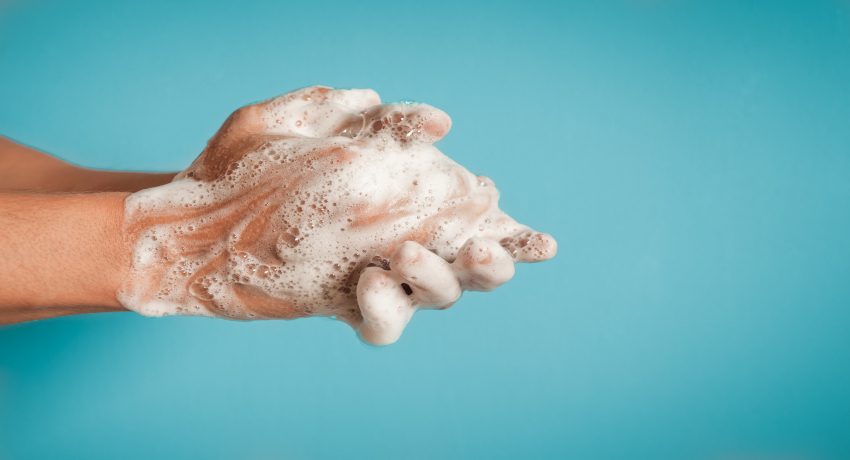 A reoccurring theme that has been present during the COVID-19 pandemic is hand-washing. However, we shouldn't just be washing our hands – we should be practicing proper hand hygiene by scrubbing for at least 20 seconds.
"Hand hygiene is the number one way to prevent the spread of germs," said Fozia Steinkuller, MPH, CIC, infection control practitioner at UT Physicians.
The first week of December marks National Handwashing Awareness Week. During a global pandemic, it's imperative to highlight the importance of this week and how it can help stop the spread of COVID-19.
The two main ways to perform correct hand hygiene are by washing your hands with soap and water and by using an alcohol-based sanitizer. Anytime your hands are visibly soiled, it's best to use soap and water. The entire process should take anywhere from 40 to 60 seconds. After applying soap and water, be sure to wash the entire surface of your hands. Common areas that are missed during hand-washing are the thumbs, fingertips, and between fingers. Once your hands are rinsed, use a single-use towel to dry them off and turn off the faucet.
Alcohol-based sanitizers are good to use on the go or when you can't get to soap and water immediately.
"The sanitizer you use should contain at least 60% alcohol to be considered effective. When applying, use enough to cover the hands up the wrist and rub until completely dry," said Steinkuller. "It's also important to note that using alcohol-based sanitizers does not create an antibiotic resistance."
Potentially deadly germs can be on any surface. Without realizing it, people touch their mask and face countless times a day. Steinkuller says this is one of the main examples of touch contamination that exposes an individual to infectious agents.
In an attempt to keep hands clean, gloves have risen in popularity. However, experts say they are not needed to perform most everyday activities.
"Nothing is a true substitute for cleaning your hands," said Steinkuller. "In fact, wearing dirty gloves can actually put you at risk."
Steinkuller suggests that if you do feel the need to wear gloves, they should be changed frequently and your hands should be washed after each removal.
By practicing proper hand hygiene, we can help significantly reduce the spread of COVID-19. For more information about hand-washing and its benefits, visit the CDC website. To learn additional COVID-19 facts, visit our information center.
As the clinical practice of McGovern Medical School at UTHealth, UT Physicians has locations across the Greater Houston area to serve the community. To schedule an appointment, call
888-4UT-DOCS
. For media inquiries, please call
713-500-3030
.