Never in a million years did Belinda Figueroa, RN, believe she would be selected for the Houston Chronicle's Salute to Nurses event. Her reaction was pure shock after receiving notice that she was one of the Top 150 nurses in the Greater Houston area.
"It was a surprise, and I am truly humbled and honored to have been nominated by my peers. It shows their appreciation and respect, which is mutual," she said.
Figueroa's journey into nursing began with inspiration from a friend who worked in the health care field. After hearing stories about helping patients and the joy experienced even in some of the darkest times, she knew that was her calling in life.
Although her career began in the hospital setting, Figueroa joined the UT Physicians maternal-fetal medicine team in 2012. Veronica Cherry Louis, senior practice manager of the UT Physicians Women's Center – Bellaire office, is one of the several employees who works alongside the honoree.
"I am one of the many people who nominated Belinda for the Salute to Nurses award. She deserves to be recognized because she is a great patient advocate," shared Cherry Louis. "She has the respect of all of the physicians she works with in our office and is the definition of a team player. Her holistic approach to care always considers lifestyle factors as a necessary attribute to both patient satisfaction and wellness."
Among the many who are proud of Figueroa's nomination is Rita Willis, RN, BSN, MPH, vice president and chief operations officer of obstetrics and gynecology at UT Physicians.
"Isn't it fortunate that our department has such a wonderful, caring, and compassionate nurse on our team as Belinda?" said Willis. "She provides patient-centered care and is trusted by her patients, peers, and the physicians she works with. We are excited about Belinda's recognition, and very proud."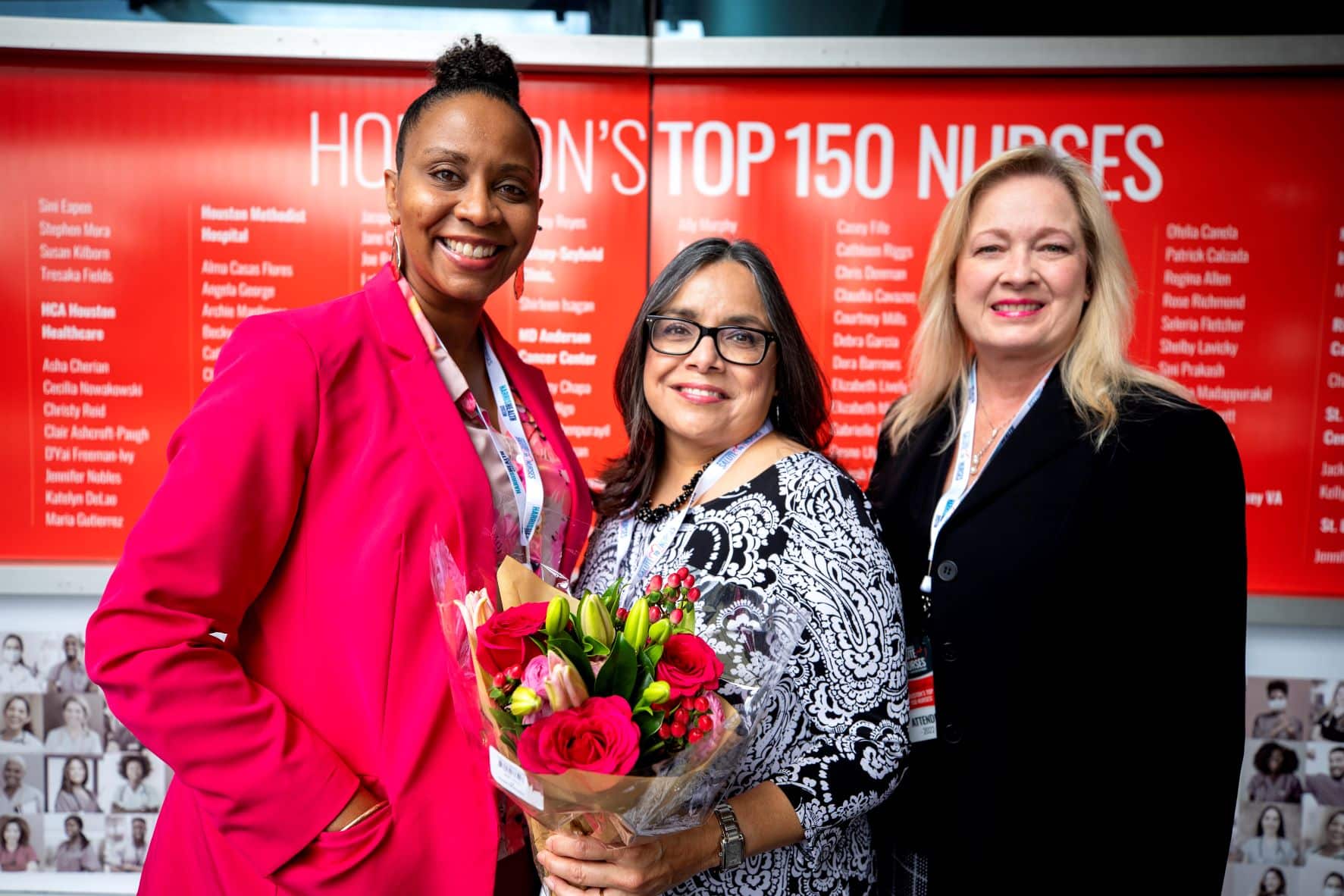 When asked what she loves most about her job, Figueroa's answer is quick and simple — her patients.
"I assist patients in teaching them how to administer their at-home injections, manage their diagnoses, answer their questions when they are concerned something isn't normal during pregnancy, and provide comfort to those who may not be experiencing a positive outcome," said the award winner. "I find it important to build rapport with all my patients, especially first-time moms."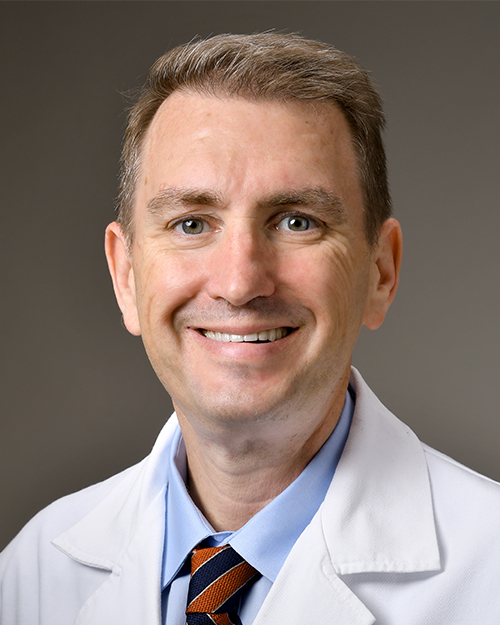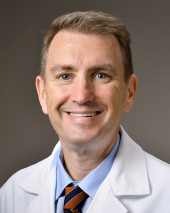 Sean Blackwell, MD, maternal-fetal medicine physician at UT Physicians and chair of the Department of Obstetrics, Gynecology and Reproductive Sciences at McGovern Medical School at UTHealth Houston, believes the bond we share with patients (such as the one Figueroa described) is what makes care at UT Physicians so special.
"Our connections with our patients are driven by our nurses. They get to know them on a more personal level," he explained. "What they actually do is assist them in navigating and coordinating a really complicated medical landscape, along with providing emotional support."
Salute to Nurses event
The Salute to Nurses luncheon, hosted by the Houston Chronicle, was held on Wednesday, May 4. Figueroa and hundreds of talented nurses in our area were honored for their selfless dedication to others. Stay tuned for an event recap and more on our honoree.