Those who menstruate have all been there — your period is a day or two late and you're wondering why. Of course, pregnancy is the first reason that comes to mind but there could be many reasons for an irregular cycle.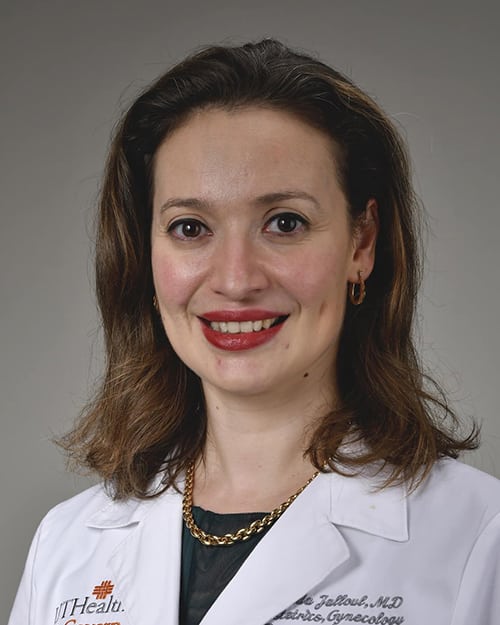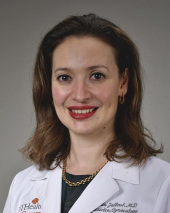 "Stress, whether emotional, nutritional, or physical, can cause an increase in endorphins and cortisol secretion which interrupt hormone production," explained Randa J. Jalloul, MD, OB-GYN specialist with UT Physicians. "This can lead to an abnormal menstrual cycle. It's the body's way of expressing unreadiness for ovulation and pregnancy."
If the stress is short-lived, you may miss a period or be a few days late. However, if the stress is chronic, more erratic or absent menstruation can occur. Extreme weight changes and physical activity are also common culprits of a delayed cycle.
"Some studies have observed that over 70% of women experience recovery with the resumption of menses if their absent periods were associated with psychological stress or weight loss. Women who recover typically have a higher body mass index and lower cortisol levels than those who don't," shared Jalloul, associate professor in the Department of Obstetrics, Gynecology and Reproductive Sciences at McGovern Medical School at UTHealth Houston.
If you experience irregular or absent periods for longer than three to six months, Jalloul recommends seeking out medical attention — especially if an at-home pregnancy test result is negative.
"If a patient does not believe they are pregnant and still has continuous issues with their cycle, they should come in for an evaluation," she said. "We will need to investigate the cause of their menstrual abnormality and rule out many other causes of irregular periods such as hormonal disturbances like thyroid or pituitary problems, polycystic ovaries, or chronic anovulation syndrome. Stress is a diagnosis of exclusion."
Treatment options for irregular menstrual cycles may include simple lifestyle changes — adequate nutrition, exercise, good sleep habits, and reversing the cause of the stress if known. If an abnormal or absent period is the result of an eating disorder, it's imperative to establish a healthy weight by working closely with mental health experts to ensure long-term success. Often, hormone replacement therapy and contraceptives are prescribed to help re-establish a proper hormone level for good body function.
Jalloul's advice is to listen and take care of your body: recognize the signs of stress, be active, take time to unwind and connect with loved ones, treat yourself to healthy foods, and get plenty of rest. To learn more about a healthy menstrual cycle, visit our medical conditions glossary. If you are experiencing abnormal periods and would like to schedule an appointment with one of our women's health experts, call 832-325-7131 or schedule online.