The Atlantic hurricane season starts June 1, and to help keep you safe, the safety experts at UTHealth Houston offer their advice on the ways to prepare should a severe weather event hit home.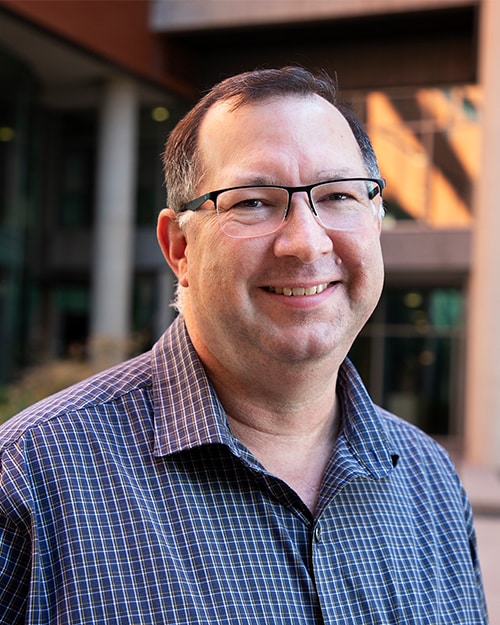 "The best way to stay safe during any severe weather is to be prepared," said William Hebel, MPH, safety coordinator of the hospital and clinic safety program for UTHealth Houston. "Remember that hurricanes and major weather events need to be taken seriously. The good news is we usually know about them well in advance of their arrival and can take appropriate steps to take care of ourselves and loved ones."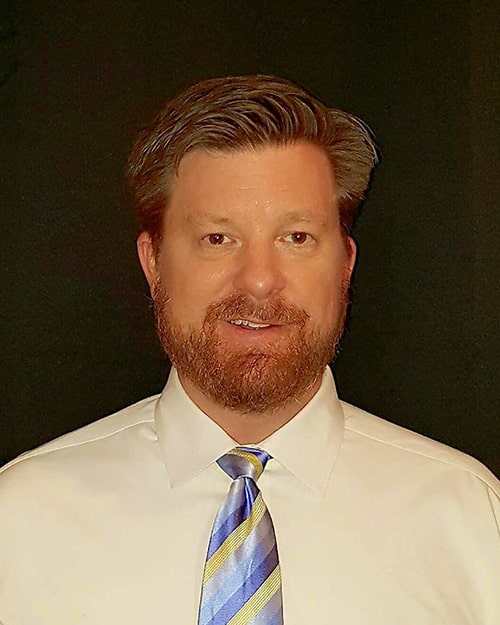 Hebel, along with Bryan Evans, MBA, risk manager for UTHealth Houston, share their advice to help you weather the storm.
Gather up the tools
Keep the following basic items on hand: a hammer, an ax, a saw, nails, screws, and pieces of plywood. Some items are to board up your windows and others are to help cut any fallen trees that may block your street. Go to the hardware store ahead of time, not right before or after a hurricane.
"The news media always shows footage of lines of people standing outside of major hardware stores before and after a major weather event because they need supplies and tools. Don't wait to see what happens. Prepare now so you have what you need," Evans said.
In case of extended power outages, do not forget flashlights, batteries, and lighters or matches for candles or cooking.
Work on the yard
Trimming trees, putting away loose items, and other routine property maintenance can help reduce damage from extremely high winds.
"Tree trimming is really important. A good tree trim will let the high winds blow through the tree instead of blowing the tree over," Evans said. "Be sure to put outdoor items in the garage, or tie them down. You don't want anything to fly through your windows."
Keep a water supply
Store plenty of clean water in case water lines shut down or a boil-water notice occurs. Although hurricanes and storms typically bring lots of water, clean drinking water may not be accessible due to runoff contamination, debris, or other reasons.
"The American Red Cross recommends keeping at least a gallon of water a day per person. It's prudent to have enough to last for at least five to seven days. Another strategy is to fill the bathtub with water for extra supply, especially for flushing toilets and basic sanitation needs," Evans said. "If you drink bottled water, buy jugs or cases of it early. If you have it delivered, ask your service to bring you extra."
Stock the shelves
Purchase plenty of canned foods and other non-perishable foods that do not need to be refrigerated or cooked. Stock all other necessary items, including medications (call the pharmacy and ask for an early refill), baby formula, pet food, and disposable plates and utensils.
"Keep enough food for each person in the household to last at least five to seven days – and don't forget the manual can opener if you don't have one already," Evans said. "If you have a barbecue pit or grill, get some charcoal and lighter fluid, or fill up the propane tank so you can still cook outside."
Keep a first-aid kit in the kitchen and extra hygiene items in the bathroom, such as wet wipes, toothpaste and deodorant.
Think off the grid
Keep emergency information on paper in case of a power outage, including a printed list of phone numbers of relatives, co-workers, and city and county hotlines.
"Don't depend on anything digital. Print out everything you may need because your phone won't help you if it's drained of power," Evans said.
Another option is to invest in a hand-cranked mobile phone charger and battery-operated radio. Keep some cash on hand as well as books, crafts, and non-electronic children's toys. Always keep matches and candles, Evans added.
Get some gas
Fill up the gas can, and store it safely away from heat. Fuel is always in high demand immediately before and after a weather event, creating huge lines at the pump, and potentially causing gas stations to run out. Even an extra gallon can help you during a bind.
"You never know when you'll need to leave town or get stuck in traffic due to major evacuation, so keep extra gas," Hebel said. "As a good practice, never drive with less than a half tank of gas during hurricane season. Fill up often because sometimes you don't know when you'll have another opportunity to fill up your tank."
Protect what's important
Place your essential documents and electronics on a shelf or other high surfaces in case water enters the home. To better protect your items, particularly papers, put them in sealable storage bags.
If you wish to insure your home for flooding, purchase the policy well before you may need coverage.
"You can buy flood insurance right before a named storm strikes, but it won't go into effect until 30 days after you buy it. This is important to know," Evans said.
Stay on alert
Stay up-to-date on current and forecasted weather conditions in your immediate area. Oftentimes, if severe weather is imminent, notifications are automatically pushed to your phone by the National Weather Service via the cell phone service carrier. However, there are many free information resources available from the media outlets and municipal governments, such as ReadyHarris.
"It's important to stay informed so you can prepare and avoid getting caught in a severe weather situation," Evans said. "The more reliable news you receive, the better."
Be a good neighbor
Make time to speak with your neighbors because they can offer the most immediate help after a storm.
"Get to know your neighbors, if you don't already. Ask them if they need anything," Hebel said. "A neighbor can help you clear up brush or trees on your property or check on your house if you decide to leave. Everyone has to work together to get out of the messes severe weather can create."
Avoid self-made hazards
Never run a gas-powered generator indoors! Always run a generator outdoors and place it away from windows or doors to prevent carbon monoxide poisoning. Store the fuel for your generator – or vehicle – in the garage or detached storage room; keep it away from the water heater or other sources of heat to prevent combustion.
"Generators provide power, but quite a few people lose their lives because they run generators in the garage where the exhaust fumes can get in the house," Evans said. "Extra gas is also a good idea, but not when stored near heat."
Have an exit strategy
Create a plan in case of an evacuation order. For example, keep some clothes and hygiene items packed for a quick departure, and keep the following basic items ready: water, food, medications, printed maps, paper towels, and first-aid kit.
Evacuation orders should be taken seriously, so follow guidance from local authorities. Leave as early as possible, as mass departures can create traffic jams that can last for hours on end.
Before heading out, take printed maps of different routes to back up the GPS on your phone or car. Also, try to use a real-time navigation app, one that gives directions based on the drivers ahead of you.
"This type of app will provide directions to avoid accidents, closures, and other disruptive drive flows," Evans said.
There you have it! This hurricane season, follow the advice of the UTHealth Houston safety experts, and visit their recommended resources below. Stay informed, be prepared, and stay safe!
Resources
Harris County Public Health
https://publichealth.harriscountytx.gov/Resources/Preparedness-Extreme-Weather
American Red Cross
https://www.redcross.org/
Rice TMC Flood Alert System
http://fas5.org/home.html
Metro
https://www.ridemetro.org
Houston Transtar
http://www.houstontranstar.org/
National Weather Service
https://www.weather.gov/
National Hurricane Center
https://www.nhc.noaa.gov/
Space City Weather
https://spacecityweather.com/