Hypoglossal Nerve Stimulation can help you get the better sleep that you need.
Obstructive Sleep Apnea
Obstructive Sleep Apnea (OSA) affects 18 million Americans. It occurs when the upper airway collapses during sleep and blocks the flow of oxygen to the brain. The brain senses a lack of oxygen and wakes the body up just long enough to take a breath, then falls back asleep. This cycle repeats throughout the night and causes poor, disruptive sleep. When left untreated, OSA can cause vehicle and workplace accidents, worsening mood and memory, stroke, heart attack, and even death.
Introducing HGNS
Hypoglossal nerve stimulator therapy (HGNS) works inside the body with a patient's natural breathing process to treat sleep apnea. Mild stimulation keeps the airway open during sleep, allowing oxygen to flow naturally. The patient uses a small handheld remote to turn the HGNS device on before bed and off when they wake up.
Do I Qualify?
Some, but not all, sleep apnea patients are candidates for HGNS. Answer these questions to find out if you qualify:
HGNS therapy was FDA-approved in 2014 and is in use by over 3200 patients worldwide. HGNS therapy is specifically for patients who:
Have been diagnosed with moderate to severe Obstructive Sleep Apnea (AHI 15-65)
Are unable to use or get benefit from CPAP
Are not obese
Over age 22
The safety and efficacy of HGNS therapy was measured during the STAR clinical trial. One-year STAR trial results were published in January 9th, 2014 edition of the New England Journal of Medicine, showing patients using HGNS therapy had significant reductions in sleep apnea events and significant improvements in quality of life measures. These significant reductions and improvements were sustained over a 5-year follow-up period. As of November 2018, there have been over 60 peer-reviewed publications on HGNS therapy. These publications show that patients using HGNS therapy in real-world settings experience significant reductions in sleep apnea events and significant improvements in quality of life measures, consistent with those seen in the STAR clinical trial. Learn more. See Dr. Simmons discuss this innovative new treatment.
Douglas Stanley, MD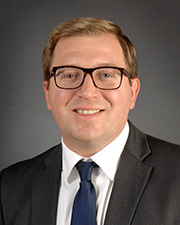 Douglas Stanley, MD received his medical degree from The University of Texas Health Science Center at Houston, then completed his residency in Otolaryngology (ears, nose & throat) at the University of Texas Health Science Center at Houston. As a general otolaryngologist, he enjoys seeing patients of all ages, from children to older adults. His clinical interests include obstructive sleep apnea. Dr. Stanley, who is an assistant professor, sees patients at the UT Physicians Otorhinolaryngology office in The Woodlands.
UT Physicians Otorhinolaryngology-The Woodlands
(713)486-5231
9200 Pinecroft, Suite 425
Shenandoah, TX 77380
Location Map
Contact Us
Fill out the contact form and we'll follow up with you to answer any questions you have on HGNS (Hypoglossal Nerve Stimulator) treatment.
More Info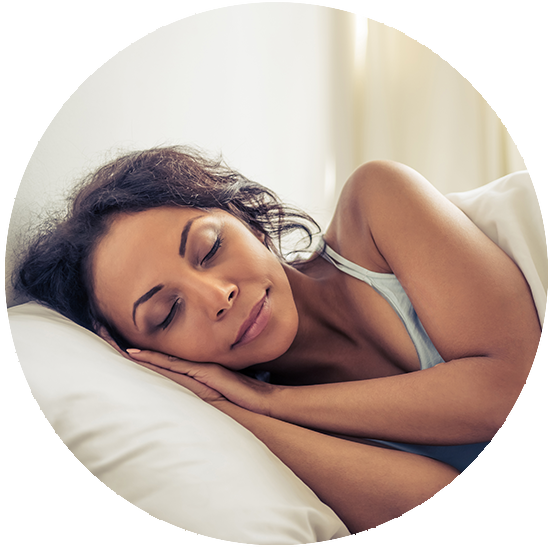 HGNS Placement Procedure
The HGNS system is placed under the skin of the neck and chest through three small incisions during an outpatient procedure. Most patients return home the same day and take over-the-counter pain medications as needed.
Insurance Coverage
HGNS is being reviewed and approved by insurance coverage on a case by case basis. Over 330 insurance companies have approved this therapy in more than 3800 patients. If approved, patients can expect to pay the cost of any unmet deductible for the year, along with any required copay or coinsurance fee for a surgery.