What if you could receive a vaccine that is guaranteed to drastically reduce your risk of certain cancers? The HPV vaccine can give you that chance.
One of the most widespread sexually transmitted infections, HPV (human papillomavirus) is spread through skin-to-skin intimate contact. An infection can lead to genital warts or show no signs at all and is diagnosed through a routine pap smear. Currently, there is no approved test for HPV in men. Most infections will resolve or clear up on their own, but in some cases, they can develop into specific kinds of cancer.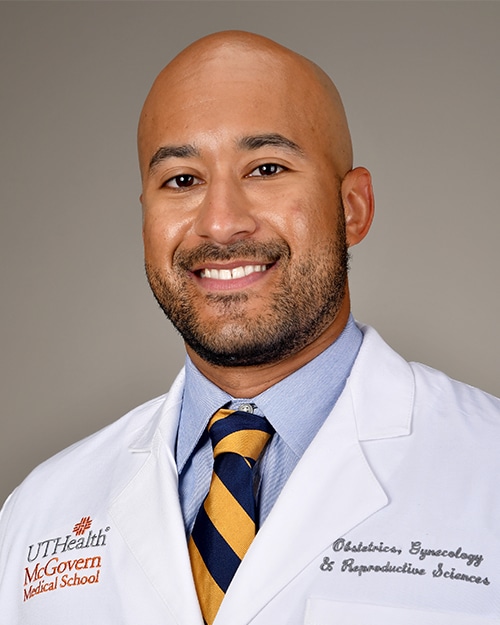 "The HPV vaccine is the only vaccine that has been proven to prevent cancer," shared Oliver Batiste, MD, OB-GYN with UT Physicians and assistant professor in the Department of Obstetrics, Gynecology and Reproductive Sciences at McGovern Medical School at UTHealth Houston. "And unfortunately, all of these HPV cancers have a high morbidity and mortality rate."
The vaccine is recommended for adolescents, teens, and younger adults of both sexes.
Ages 9-12
The ideal age range for an individual to receive their HPV vaccine series is between the ages of 9 and 12. Vaccinating a child before their teenage years protects them long before they may come into contact with the virus.
"HPV is transmitted sexually, which is why we recommend the vaccine so young. We want to protect patients long before they become sexually active. If we target this age group, we can prevent 99% of HPV cancer-related cases," explained Batiste. "Parents should consider it to be part of their child's routine immunizations."
The two-dose series is administered between six and 12 months apart. Side effects are considered mild and common with other vaccines (irritation at the injection site, nausea, headache).
Ages 13-26
While early protection is critical, there may still be some benefits to receiving the HPV vaccine as a teen or young adult. Anyone not yet exposed to the virus would be completely protected against the nine most common cancer-causing strains. However, at age 15 three doses are recommended over six months to be considered fully immunized.
Batiste still highly recommends the vaccine to those in this age group, even if they have contracted HPV.
"Once you've been exposed, there's not much you can do to protect yourself against that particular strain," he said. "But you can protect yourself against other strains and their associated cancers."
Ages 27-45
The Centers for Disease Control and Prevention (CDC) do not recommend the HPV vaccine for those ages 27 and older. However, some adults may choose to pursue vaccination based on the likelihood of contracting a new HPV infection due to a new partner or lifestyle change.
"In an older patient, we approach the topic of HPV and vaccination on a case-by-case basis. It really depends on the needs of the patient and us having an open conversation to determine the best clinical decision for them," said Batiste.
The HPV vaccine is not available for adults over the age of 45 or pregnant individuals.
Bottom line
Since its release in 2006, there have been over 270 million doses administered worldwide. HPV infections and their related cancers have dropped by remarkable numbers, some nearly 90%.
"This vaccine is the best protection you can provide for yourself and your child. At your next annual visit with your OB-GYN or primary doctor, bring it up," said Batiste.
Visit the CDC's website to learn more about HPV infection, related cancers, and vaccine.