Sherri Comeaux never missed a doctor's appointment. Even during the pandemic, she maintained her annual wellness visit with her gynecologist for a pap smear and breast exam. However, ten months after her appointment the unbelievable happened – at the age of 36 she found a sizable lump in one of her breasts.
Diagnosis and treatment
"On top of my gynecological visits, I also did self-exams of my breasts," said Comeaux. "In less than a year from my doctor's appointment, I had developed a golf ball-sized lump in my right breast."
Further tests confirmed her suspicions. Comeaux was diagnosed with HER2-positive breast cancer, meaning the tumor in her breast contained a protein that promotes the growth of cancer cells and can be an aggressive type of breast cancer.
To begin her treatment plan, Comeaux was referred to Tamara E. Saunders, MD, breast surgeon with UT Physicians, to prepare for the six months of chemotherapy ahead of her.
"I met with Dr. Saunders for the first time when she implanted my chemo port," said Comeaux. "Afterward all my chemo nurses kept complimenting me on how it looked and the placement of it."
To avoid multiple needle sticks throughout treatment, many patients elect to have a chemo port implanted for IV purposes. Other advantages include a consistent sterile site that can also be used for lab testing.
"I placed Sherri's port in March of this year," said Saunders, who is an assistant professor of surgery at McGovern Medical School at UTHealth. "A port is a small reservoir that sits directly under the skin and is attached to a thin tube that is placed into a vein."
After six months of chemotherapy, it was then time for her mastectomy. Along with her for moral support to every appointment was Comeaux's mother. The three women, Saunders, Comeaux, and her mother developed a bond as they navigated her medical journey.
"I was honored to take care of Sherri and loved my conversations with her and her mom," said Saunders. "They are well informed, had excellent questions, and were kind, patient, trusting, and just overall the most wonderful family."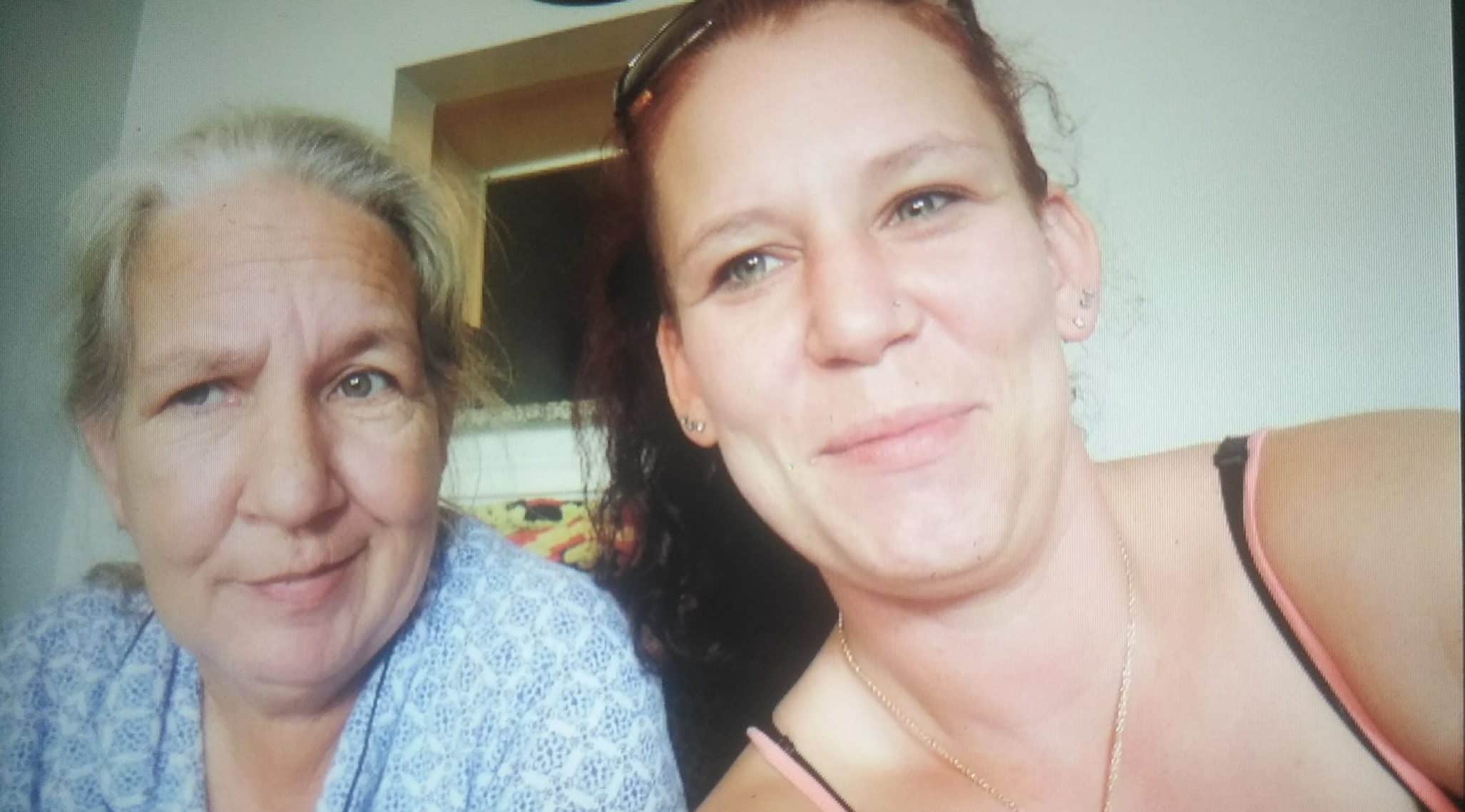 Saunders recommends patients who are going through a similar situation to bring a family member with them to appointments, just like Comeaux did.
"They can be there to help listen, as there is a lot of information exchanged. Write down questions you may have beforehand and bring them with you to the appointment," she suggests.
Recovery
Recovering from a mastectomy can take most patients anywhere from four to six weeks. During this time, rest is critical to allow the body to heal physically. However, it is also a time to heal emotionally. Comeaux believes an idle mind isn't good for anyone, so she focused on two little ones who needed her happy and healthy – her dogs.
"I have a big love bug named Bossko who needed me to help with his daily necessities, but when I wasn't feeling so well he would snuggle with me in mind," said Comeaux. "I also have another little puppy named Brisket that has recently stolen my heart."
Although Comeaux is currently cancer-free, she does still have a year of chemotherapy to complete as a precaution due to the aggressive form of cancer she had. After that, she is looking forward to her breast reconstruction and living her life to the fullest.
"Where I am now is because of Dr. Saunders," said Comeaux. "I owe my story to a great surgeon who saved my life."