Nine-year-old Grace Moss of Laredo, Texas, was facing a daunting prospect. A tumor that had invaded her jaw had been removed, but now the plastic surgeon wanted to remove her fibula – the smaller of the two bones in her lower leg – to use as a graft.
"When I got the news that the next surgery was going to be a graft of a bone from her leg, I started thinking, 'There has to be another option. Grace is just an active little girl I don't want to take that away from her," said Dwayne Moss, Grace's dad.
Fortunately, he discovered an article featuring someone at The University of Texas Health Science Center at Houston (UTHealth) who could provide Grace with a high-tech option – her own stem cells.
But the road to that help would be a long one. Grace's ordeal began at a regular dental checkup in her hometown in June 2016, when her dentist noticed what looked like a cyst on her lower right jaw, and referred her to a surgeon in San Antonio.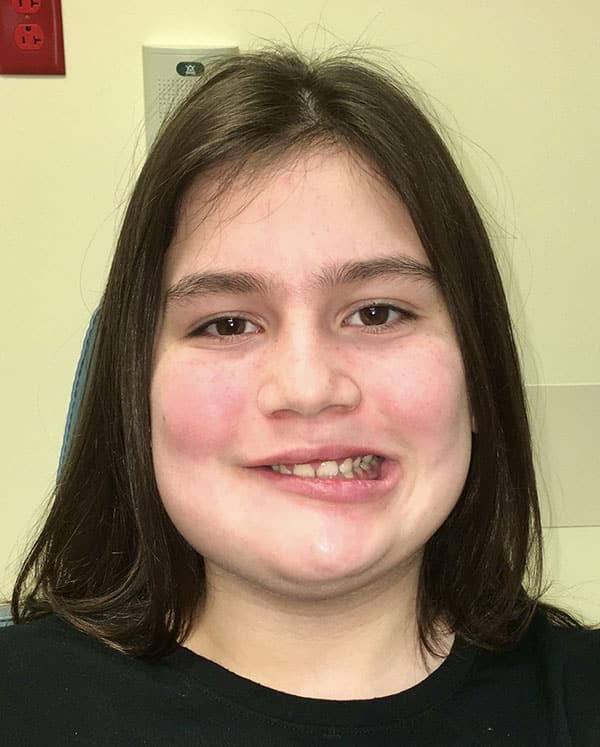 "We couldn't get an appointment with him so we actually drove up to San Antonio and went to the hospital when he was doing rounds. We thought we were just going to see him and go home but we were admitted and the very next day they did a biopsy," Moss said.
The pathology results came back in August 2016. It wasn't a cyst on Grace's jaw but an ameloblastoma, a benign, but aggressive, localized tumor.
In October 2016, the tumor was removed, along with a third of her jaw bone, and titanium bar and spacer were placed to support the mouth from the hinge to the jaw.
"The doctor removed the tumor with minimal margins, so he wanted to wait six months before performing her next surgery to make sure the tumor didn't return. The next surgery was supposed to be a bone graft taking Grace's fibula and using that to construct a new jaw," Moss said.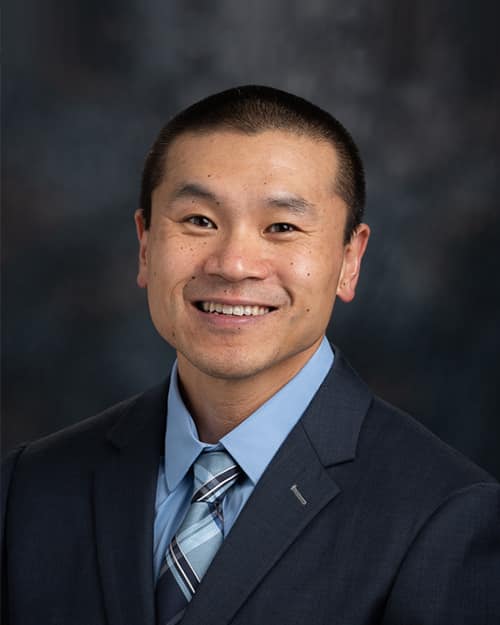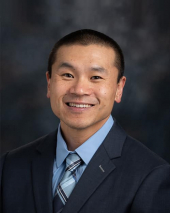 Those six months gave Moss the opportunity to see what other options existed for his daughter. He started researching and came across a journal article featuring James Melville, DDS, associate professor of oral and maxillofacial surgery at UTHealth School of Dentistry and an oral surgeon at UT Physicians.
Moss reached out to Melville about a month before the scheduled bone graft surgery.
"When Dr. Melville responded to my email I was like, "Oh wow, there's hope!'" Moss said.
Melville reconstructed Grace's jaw using tissue engineering. Stem cells from Grace's hip were placed in a centrifuge to concentrate them, and then combined with bone morphogenic protein and bone donated from another source to create a bone graft just like the one that would have come from her leg.
"It's regenerative medicine and the jaw bone Grace has now was completely regenerated from cells taken from within her own body. In my opinion, it's the next step in medicine," Melville said.
UTHealth is a pioneer in this type of procedure.
"We are one of only two institutions that perform this procedure and I have personally performed over 100 of them," Melville said, who added that several studies have been published about the procedure.
Three years later, Grace is now a healthy 12-year-old girl leading a normal, active life and is able to play softball, basketball, and volleyball, and run track and field. She wants to tell everyone her story with the hope that it can help someone else going through something similar.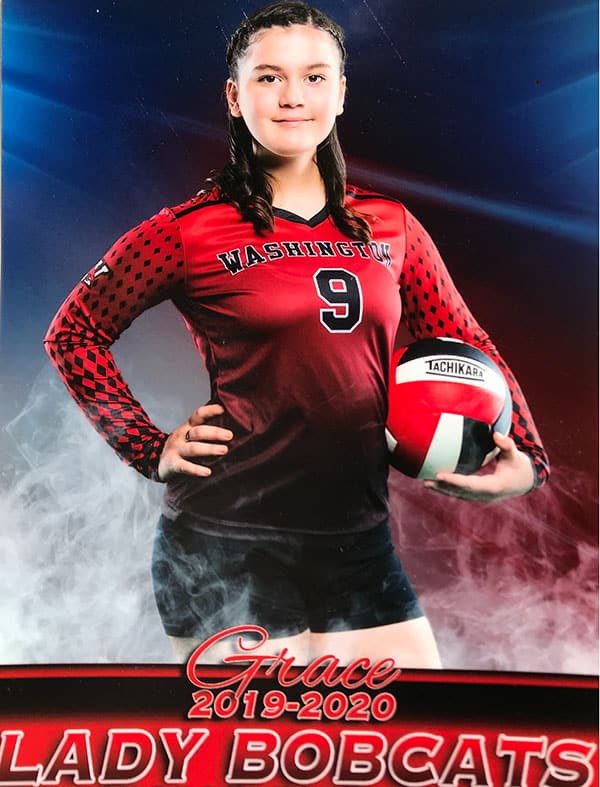 "I want to be able to help people who don't know how to feel when they get a diagnosis like this. They might be scared, confused, and hopeless, but they aren't alone," Grace said.
Moss is incredibly proud of Grace for sharing her story. "Helping people is right up her alley," he said.
For Melville, it's all about the look Grace has on her face whenever she walks into his office.
"The best thing for me is that she got her smile back," he said.