As a woman in her early 20s, Megan Le's life should have revolved around her budding career and making memories with friends and family that would last a lifetime. Instead, her focus revolved around her declining health due to uterine fibroids.
"On a regular basis I was experiencing extremely heavy periods, low energy, low iron, dizziness, and nausea," shared Le. "With the number of fibroids I had, you could see a large mass protruding from my lower stomach and pelvic region."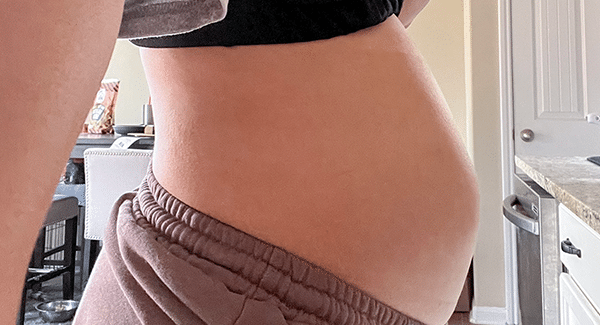 Le's initial surgery to remove her fibroids in 2019 did not produce the lasting results she desired. After some time, the multiple masses grew back at a larger and more aggressive rate. Knowing she needed help and wanting a second opinion, she searched through her health insurance provider's database for a different physician. One profile stood out among the rest — Ha T. Nguyen, MD, OB-GYN with UT Physicians.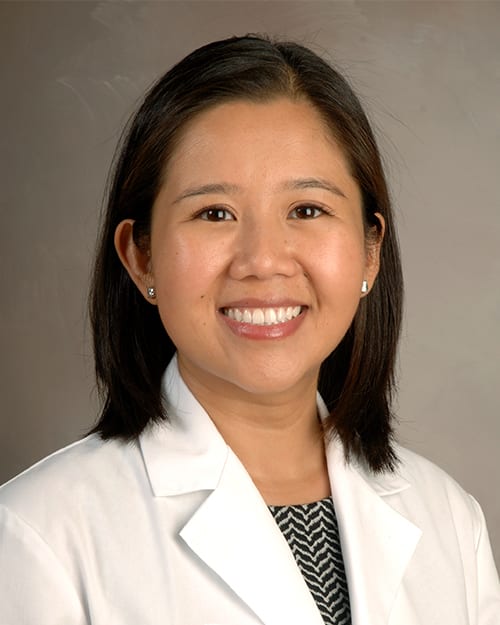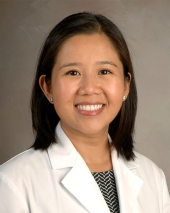 "After meeting Megan and reviewing her case, I could definitely see that it was unusual. Her fibroids were so large it was as if she was carrying around a five-month pregnancy every day. We see this sometimes in older patients, but Megan was very young," explained Nguyen, assistant professor in the Department of Obstetrics, Gynecology and Reproductive Sciences at McGovern Medical School at UTHealth Houston.
Following a full scan of Le's pelvic region, nearly 50 fibroids were discovered. Initially, Nguyen attempted to avoid surgery through medical management by altering her birth control dosage. Unfortunately, it was unsuccessful and the only remaining option was to operate. However, with such an extensive amount of mass to remove, there was some concern.
"There was always a worry that if we completely took out the fibroids, Megan wouldn't have uterine integrity remaining and we would not be able to save her uterus. Or if we encountered too much bleeding, then we would be forced to remove her uterus as well," said Nguyen.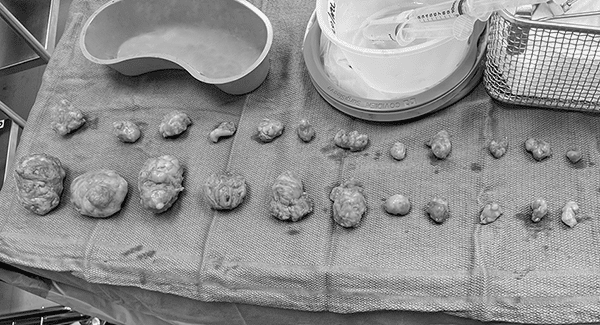 Le was faced with the possibility of never having children, depending on the outcome of one procedure.
Nguyen performed the myomectomy (an operation to remove fibroids) in approximately four hours. Through her diligent work and preparation, Le's ovaries and uterus were preserved.
"I was previously told by another doctor that I should get a hysterectomy, but Dr. Nguyen gave me a chance to have kids in the future without putting such an extreme toll on my body," said Le.
The recovery process was much faster and easier than Le anticipated. After a week, she was able to move around normally and felt much better physically. Today, she reports having normal menstrual cycles with very little cramping — a complete change from her life before the surgery.
Nguyen urges other women who may be experiencing similar symptoms to not ignore or reason them away.
"Sometimes women have lived for so long with these symptoms that they begin to feel normal, but there might be an underlying cause such as fibroids that can be removed and result in a significant improvement in quality of life," she said.
Le also advocates for women to take their health seriously and seek out care if something doesn't feel right.
"Sometimes it takes going to see more than one doctor for someone to take your pain seriously," she said. "Dr. Nguyen listened and cared about my case enough that it made a huge difference in my life."
To schedule an appointment with a women's health expert, call 832-325-7131 or book online.