Imagine being away from your home and family, sustaining a traumatic orthopedic injury, and all the while, a pandemic is underway. That's exactly what happened to Jaijo Vennatt, a third year medical student.
Vennatt is accustomed to the patient/provider dynamic. However, one afternoon at the park he was able to experience that dynamic differently – from the patient perspective.
Taking a break from their schoolwork, Vennatt and a few friends decided to head to the park for a game of Ultimate Frisbee. Attempting to catch a throw, he leaped into the air and landed unsteadily with too much force.
Vennatt recalls the moment of his injury as a blur. "My most distinct memory is lying on the grass staring at the sun and wondering what exactly was going on with my leg."
His friends rushed to his side and in true medical student fashion, they all attempted to diagnose the nature of his injury. With any movement, Vennatt felt sharp stabs of pain that spread from his thigh upward.
Deciding that it was probably a simple muscle strain, they headed to a walk-in clinic. At first, the staff believed the medical students were correct in their assumption. However, after an X-ray review with a radiologist, something much more serious was discovered. Vennatt had not only fractured his hip, but dislocated it as well.
With plans to specialize in radiology after his graduation, this process reaffirmed Vennatt's fascination with imaging.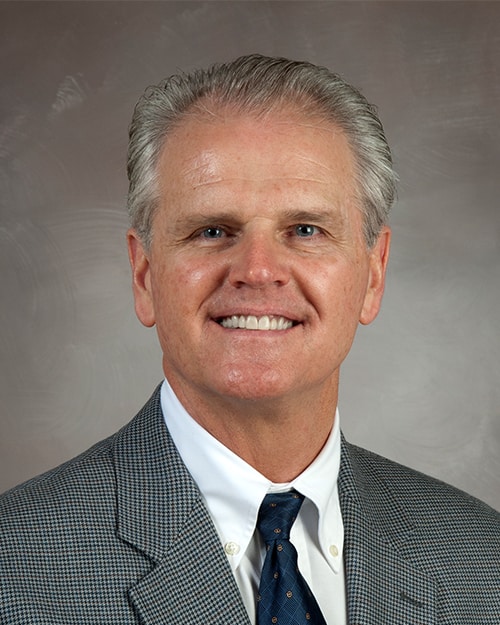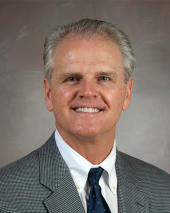 Because of the severity of his case, surgery was needed immediately and Vennatt was referred to Milton L. Routt Jr., MD, an orthopedic surgeon with UT Physicians and professor in the Department of Orthopedic Surgery at McGovern Medical School at UTHealth.
"Jaijo sustained a complex right hip fracture dislocation. His femoral head and posterior acetabular wall were fractured. This is an extremely painful injury and requires prompt surgical intervention," said Routt.
Complicating matters further, at this time all health care organizations were rapidly learning and adapting to the medical management of COVID-19. Professionals were bracing for a potential influx of patients requiring immediate intensive care. Part of this preparation included patient testing, anesthesia guidelines and restrictions, managing limited personal protective equipment supplies, and prioritizing surgeries.
Despite the additional hurdles, Vennatt was in good hands. Routt and the Surgeons' Council Committee had already been developing protocols for safe operating procedures.
"There were distinct differences from the standard operating procedure prior to the pandemic. I was only allowed one visitor during working hours, and no one could stay with me overnight," said Vennatt.
Routt recalls having to keep his patient isolated for the greater good. "I felt really sorry for him and his family. This was very early in the pandemic response so it was still unfamiliar to be distancing from relatives and friends."
In addition, Routt was dealing with his own set of challenges as a high-risk individual for COVID-19. "I am 62 years old and have been dealing with lung cancer for the past year. I've undergone three rounds of chemotherapy, six weeks of lung radiation treatments, and have been taking targeted therapy drugs – all things which compromise a person's immune system."
Staying secluded and having to deal with additional precautionary measures during a painful and scary experience can understandably be difficult and frustrating, but necessary to minimize the spread of the virus.
Vennatt doesn't remember much from his surgery, but he does remember meeting Routt before the operation began.
"I was surprised to see the attending surgeon. He spoke to me respectfully and in an unhurried pace about the rare nature of my injury, how my surgery was planned to go, the possible complications, and his contingency plans should anything go wrong," said Vennatt.
Knowing he was a medical student, Routt was able to explain the injury mechanics and surgical elements in much more detail.
"Treating a medical student is great, the same as taking care of all my other patients. However, it was interesting using my medical and orthopedic terms and having him understand it all," said Routt.
Typically, after a procedure like this a patient would return to their surgeon's office for an evaluation three times over a period of 12 weeks. However, with the need for social distancing, postoperative standards had to be adapted.
Vennatt's entire postoperative treatment was performed via telehealth. While it was new for both him and Routt, it was very successful.
Today he is nine weeks out of surgery and says his recovery has been relatively painless considering the complexity of his injury.
Vennatt's next step is physical rehabilitation therapy, which will be begin soon. "I still have some difficulty with an extended range of motion and I'm unable to walk long distances or run. However, my rate of improvement seems rapid and I'm getting better every single day."