The pumpkins are placed at doorsteps, candy is flying off of store shelves, and the questions about costumes are the constant buzz. As households stock up and prepare for Halloween, it is important to remember to keep children and loved ones safe while enjoying the fall festivities.
"It's exciting watching the anticipation and enthusiasm of children as they prepare for Halloween night. At the same time, parents and young adults should be mindful of safe practices to avoid unnecessary mishaps," said Sarah J. Cavenaugh, MD, pediatrician and assistant professor with McGovern Medical School at UTHealth Houston. "By making smart and planned choices, it all can be a memorable event without incident."
Consider these useful tips before dressing up to venture out with the ghosts and goblins.
Driver and pedestrian safety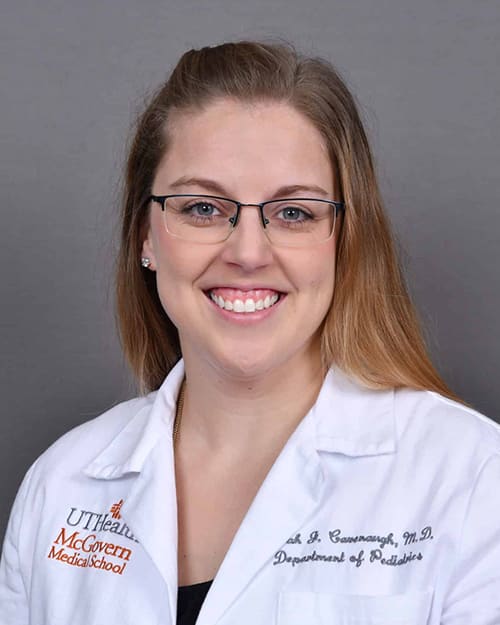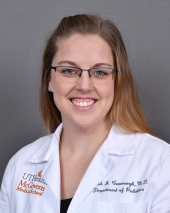 Most activity on Halloween generally begins just before dark, when adults are returning home from the workplace. Because traffic may include the increased presence of people walking, drivers should be extra careful.
"It's a good idea for walkers to carry flashlights and stay in residential areas, avoiding main thoroughfares where cars are moving at increased speeds. Always use crosswalks at intersections, and keep close to young children," Cavenaugh said. "Even with good intentions, drivers and people can be distracted. As such, it's advised to keep a heightened awareness of what's going on streetwise."
Costumes, makeup, and masks
It is recommended to select Halloween costumes and apparel with bright colors and reflective surfaces so children are easily visible while walking about. Outfits should be sized appropriately to eliminate tripping hazards. Also, avoid accessories with pointed or sharp edges (swords, sticks, canes) that can be injurious if fallen upon.
Masks or other costume headwear should have clear openings and no obstructions around the eyes, ears, and mouth. If a child has any breathing difficulties, masks should be avoided.
"Children with sensitive skin or eczema should refrain from putting on makeup to keep from triggering a flare, flash, or rash," said Cavenaugh. "If using face paints or other similar accents to enhance a costume, read labels and lean toward products adhering to federal safety standards regarding their chemicals and primary ingredients."
Keeping hands clean
As kids and adolescents go door-to-door, there are sure to be oodles of hands to collect scores of goodies – making the potential for transmitting germs to be high. Washing hands before and after trick-or-treating is an easy way to lower the risk of infection.
Another safe option for parents is to bring along or equip kids with mini-bottles of hand sanitizer and encourage use when reaching into communal candy bowls.
Waiting to open treats
While it is tempting to try treats while still out, it's better to wait until they can be looked over at home and properly screened. Here are a few smart rules to follow:
Discard packages appearing torn, previously opened, or not in their original packaging.
Do not accept homemade treats unless they come from someone you know and trust.
Avoid small children eating hard candies or gumballs which might be harmful if swallowed.
Be wary of bubble gum or extremely sticky treats that can get caught in children's teeth.
"Another way of regulating candy is to choose what kinds that will be kept, and then donate the rest to parents to share at work or elsewhere," Cavenaugh said. "It's a responsible way for the child to learn the value of sharing, plus it can help prevent kids from eating too much sugar or getting sick."
Staying together and out of trouble
Before going out, consider planning a route or a set number of streets on which to go trick-or-treating. Also, it's wise to stay in your own neighborhood or choose a community that you have familiarity with.
While young children should have adult supervision at all times, older youth and teenagers should do activities in groups, or pair up with a friend at minimum.
If a stranger approaches offering candy or other items, or if a home or building has no lights on, moving along is the right decision. Thrills and chills are not the same as flirting with danger.
Have a spooky, fun, and SAFE Halloween night!