UT Physicians Multispecialty – Greens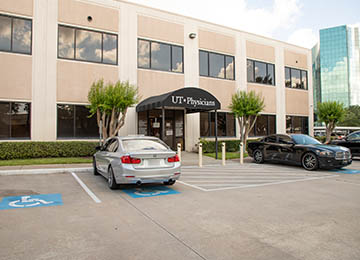 ---
UT Physicians Multispecialty – Greens
Physicians & Health Care Team
About
Thank you for choosing UT Physicians for your health care needs. This outpatient clinic is fully equipped and staffed with experts experienced in different specialties to provide comprehensive care for each patient. We want to be a patient-centered medical home for those seeking treatments for a variety of conditions.
Unique to this location, the Greens clinic offers a few programs to help you. Medication management and care coordination are valued-added services that are comprised of a dedicated team of experts that may include physicians, advanced care providers, clinical case managers, social workers, pharmacists, nurses and medical assistants who are all committed to your care.
If you are a new patient, please check out our patient info tab for documentation that you may need to complete before arriving for your first appointment.
If you are an existing patient, access the MyUTHealth Portal. Not only can you access your health records, submit appointment requests and prescription refills, but you can also communicate with providers and process insurance claims.
Authorization requests
Patient forms
Please fill out the necessary forms in advance of your appointment to help save time during your visit.
We do not accept these documents via email.
Regarding your care
For medication refills, you may request through your MyUTP Portal, or call 713-486-5600, option 5 within five business days of medication expiration date
For after-hours service, call our 24-hour nurse triage line at 713-486-UTRN (8876)
For scheduling requests, use your MyUTP Portal, or call 713-486-5600, option 1
For test results, you can access the information through your MyUTP Portal, or you will be scheduled for follow-up if medically indicated.
Parking is free at UT Physicians Greens Clinic.