Participating UT Physicians clinics are providing new books during well-child exams, both supporting assessments and cultivating a child's interest in reading. The effort is made possible through a partnership with Reach Out and Read Texas, which is part of the Children's Learning Institute at McGovern Medical School at UTHealth Houston.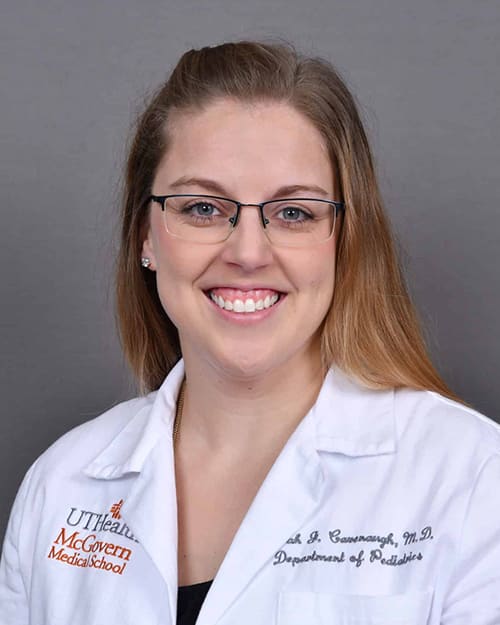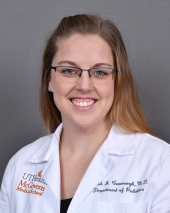 Pediatrician Sarah J. Cavenaugh, MD, said the program offers various benefits during her appointments, as a provider and to the families as well.
"Using the books as part of my checkups serves to test development, and it can be an opportunity to demonstrate to family members how to read together at home," said Cavenaugh, an assistant professor of pediatrics with McGovern Medical School. "By observing how a child turns pages, sounds out certain words, or identifies objects and pictures, we can see what milestones are being achieved, plus encourage interest in reading regularly."
In 2022, more than 3,500 books were distributed to UT Physicians' pediatric patients through Reach Out and Read Texas.
2022 numbers
| | |
| --- | --- |
| Reach Out and Read Clinics | # of Books Distributed |
| UT Physicians Pediatric Primary Care – TMC | 1,589 |
| UT Physicians Multispecialty – The Heights | 696 |
| UT Physicians Multispecialty – Greens | 700 |
| UT Physicians High Risk Children's Clinic | 125 |
| UT Physicians Multispecialty – Sienna | 399 |
| UT Physicians Multispecialty – Rosenberg | 77 |
Along with UT Physicians clinics, Reach Out and Read Texas serves up to 200 additional clinics. Through the program, thousands of books have been provided in both English and Spanish to children from ages 6 months to 5 years old.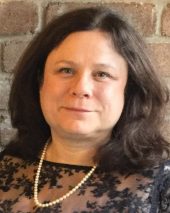 "Reach Out and Reach Read is about supporting the pediatric clinics and their work. Through promoting child literacy, we seek to open doors for physicians to begin a nurturing conversation with families," said Jocelyn McConnell, MEd, director for Reach Out and Read Texas. "The act of reading aloud and sharing stories during a checkup is a positive stimulus that helps to educate, model, and build the patient-parent-clinician relationship – all through the gift of books."
McConnell added that when books go back to households, it increases the likelihood of reading at home for the child, both individually and together more often with adults. She also shared a recent study showing 27% of families who actively participate in Reach Out and Read report reading at home daily, in addition to language scores being reported as higher for preschool age children.
Reach Out and Read Texas continues to grow and expand across the state. This literacy program inside UT Physicians clinics emphasizes the mission of UTHealth Houston to educate and provide a high-level of patient care in the community.