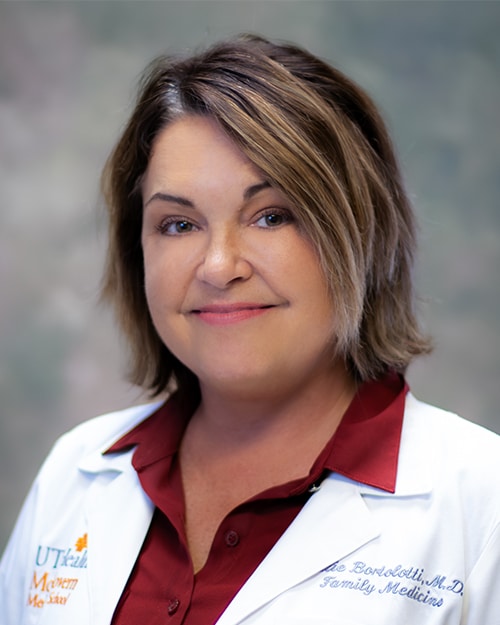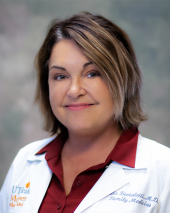 Patients with Medicare have several options when it comes to wellness visits, so it's not surprising it creates confusion. One of the common questions our physicians and staff hear: What is the difference between a "Welcome to Medicare" visit, annual wellness visit, and annual physical?
Julie S. Bortolotti, MD, medical director at UT Physicians Bayshore Family Practice, understands the challenge.
"We're on a mission to educate patients about what the annual wellness visit is and what to expect," said Bortolotti, staff physician with Department of Family and Community Medicine at McGovern Medical School at UTHealth Houston. "Not many patients understand that Medicare does not pay for a yearly physical exam. They expect to have the same coverage as when they had commercial coverage or think it's just a benefit of Medicare."
Breaking down the differences
The "Welcome to Medicare" visit happens within the first 12 months of receiving Medicare Part B benefits. This one-time visit includes a comprehensive review of medical, social, and family history; a basic exam; vision screening; and possibly an electrocardiogram (EKG). It also includes education, counseling, and referrals for issues and preventive services.
The routine physical exam is not covered under Medicare, and patients pay 100% out-of-pocket. These exams are not tied to any specific injury, illness, treatment, or diagnosis.
The annual wellness visit is focused on understanding a patient's broad health care needs. The open conversation can cover topics such as preventive health screenings and prevention of health crises, vision/hearing aids, nutrition, physical fitness, and planning for the future. The annual wellness visit is done yearly thereafter, updating any recent changes in health events, and reassessing the patients' needs.
"These visits have become some of my favorites," said Bortolotti, "because I can take a step back from managing chronic illnesses and talk with patients about their specific health goals."
The annual visits also provide an opportunity to coordinate care between the patient, the primary care provider, and the patient's specialists. Primary care physicians can easily order preventive services that are due and minimize those that are unnecessary, thanks to a new template that assists UT Physicians clinics with documentation.
Jessica Metz, education specialist with UTHealth Houston Clinical Documentation Improvement, says the hope is for patients to come in annually so screening responses can be tracked over time. This helps providers make an early identification of a decline in cognition or the ability to do everyday activities.
"Some of our future updates include tracking tools where the provider can view side-by-side responses and catch things before they become a big issue for the patient," Metz said. "We are looking for true preventive care for the patient, utilizing their Medicare benefits."
Bortolotti admits it's a challenge to get patients in for the annual wellness visit, because they often don't want to come in for an additional visit, outside of their chronic condition appointments. It is beneficial for the patient however, as it's a great time to coordinate care and address healthy habits.
"A big part of it is patient education," Bortolotti said. "We are hoping these visits can be incorporated into regular care for patients, and they will find a benefit to these visits: meaningful discussions with their provider about their health."
To schedule an appointment, call 888-4UT-DOCS or complete this online form.