UT Physicians Cardiothoracic & Vascular Surgery – Katy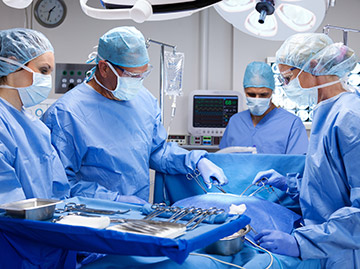 ---
Memorial Hermann Katy Medical Plaza 1
Physicians & Health Care Team
About
Our physicians are world leaders in the treatment of heart and blood vessel problems. Our treatments include:
Coronary artery bypass graft (CABG)
Off-pump coronary artery bypass (OPCAB)
MIDCAB (Minimally Invasive)
Robotic assisted coronary artery bypass (RACAB)
Hybrid coronary artery bypass
Valvular heart surgery
Minimally invasive mitral valve repair
Surgical treatment of atrial fibrillation
Surgical treatment of heart failure
Early and locally advanced lung cancer
Pretreatment staging of thoracic neoplasms
Minimally invasive surgery (MIS) and video-assisted thoracic surgery (VATS)
Lung transplantation
Lung volume reductions surgery (LVRS, 'emphysema surgery')
Esophageal carcinoma
Management of complex esophageal diseases (complications of gastroesophageal reflux, neuromotor diseases, etc.)
Tracheal tumors and airway management
Malignant pleural effusions
Mesothelioma and other malignant pleural diseases
Chest wall tumors and chest wall deformities (pectus excavatum)
Pulmonary metastases
Mediastinal tumors (thymoma)
Complex valve sparing aortic replacement procedures
Hybrid arch and thoracoabdominal aortic aneurysm repair
Percutaneous interventions for aortic dissection
Thoracic endovascular aortic repair (TEVAR)
Endovascular repair of thoracoabdominal aortic aneurysms
Thoracoabdominal aortic aneurysm repair (TAAA)
Endovascular abdominal aneurysm repair (EVAR)
Thoracic endovascular aortic repair (TEVAR)
Open abdominal aortic aneurysm repair (AAA)
Peripheral arterial disease (PAD) treatment
Carotid artery disease treatment
Varicose vein treatment
Thoracic outlet syndrome (TOS) treatment
Dialysis access
Parking is free for the hospital and professional buildings.