Zachary S. Appenzeller, PsyD, has known since his youth what he wanted to do as a career. In fact, he comes from a long line of family who worked in the profession of helping people.
"My mother and grandfather were both psychologists, so it's been something I was always exposed to growing up," said Appenzeller, who is also an assistant professor at McGovern Medical School at UTHealth Houston. "While not pushed to follow in their footsteps, I found myself drawn to the field from an early age. For as long as I can remember, helping others was just always what I wanted to do."
Appenzeller attended The Chicago School of Professional Psychology in Washington, DC, where he received his doctorate in clinical psychology in 2022. In the same year, he did a predoctoral internship at the Ascension Alexian Brothers Behavioral Health Hospital, working in their Center for Eating Disorders and Center for Anxiety and OCD.
He found his way to Texas under unique circumstances. His fiancé, also a clinical psychologist, was matched for a predoctoral internship in Houston while Appenzeller's predoctoral internship program was based in Chicago.
"One year of long distance was more than enough for us, so I elected to come to Houston and join her during our postdoctoral fellowships," he said.
Appenzeller completed his postdoctoral fellowship in 2023 at Baylor College of Medicine in the Menninger Department of Psychiatry and Behavioral Sciences' OCD and Related Disorders Program. Enjoying the community and with the opening of the John S. Dunn Behavioral Sciences Center at UTHealth Houston, Appenzeller decided to pursue opportunities locally.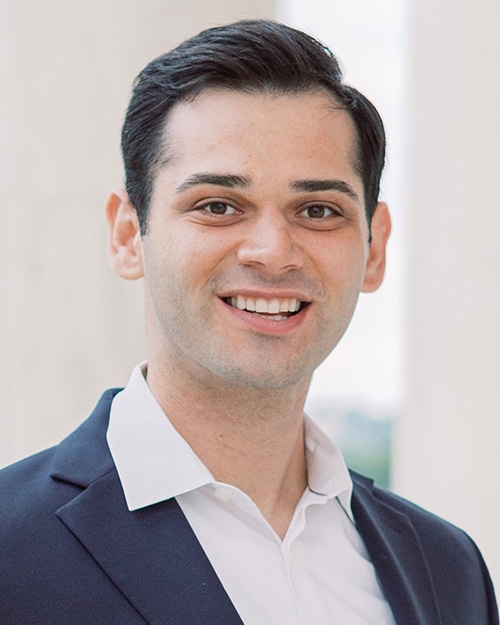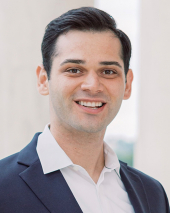 "I saw being a part of UTHealth Houston as a perfect opportunity to express my interest in starting and directing an academically affiliated eating disorders program. One which provides comprehensive, wraparound services for patients with eating disorders and fills a necessary gap in care and education," Appenzeller said. "Along with offering training for students on eating disorders throughout the Texas Medical Center, we have an opportunity to be one of the few places in the country providing much-needed treatment for patients across the continuum of care."
Appenzeller, who treats both adolescents and adults, believes firmly in evidence-based treatment as well as cultivating patient relationships.
"Therapy is both a science and an art. For it to be effective, it must adhere to the core principles of a research-supported treatment," he said. "At the same time, we as practitioners must not forget the human being that is in front of us, seeking care, and possessing their own lived experience. A strong, meaningful relationship is what lays the groundwork for openness to engage, help to overcome difficulties, and truly be life-changing."
In terms of the university culture, Appenzeller has been pleased by the cohesion and expressed interest in collaboration – an energy he hopes culminates into robust programming.
"Colleagues across departments and disciplines have expressed high enthusiasm. In particular, they want to learn about eating disorders and how we can best support this clinical population – where the proper intervention can be crucial toward saving a life," he said. "It's overwhelming in the best way to see the promise of a network of providers who can serve patients 'under one roof' at UTHealth Houston," he said.
Outside of the workplace, Appenzeller enjoys spending time with his fiancé and friends, exploring new restaurants, and playing with his golden retriever, Milo.
Appenzeller sees patients at the UT Physicians Psychiatry Outpatient Clinic-BBSB. View insurance plans accepted. To schedule an appointment, complete a request form, or call 713-486-2700.