If the long, hot summer wasn't enough of a challenge – flu season is right around the corner. While getting vaccinated should remain a priority, there is now a compounding concern of COVID-19 returning with a recent rise in cases and the identification of a new variant. UTHealth Houston experts provide insight into expectations for this year and recommendations on staying healthy.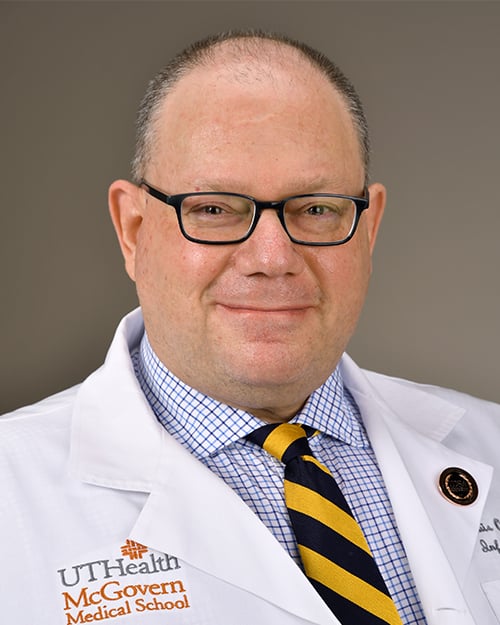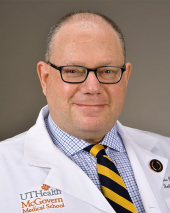 "Though no significant flu activity has been seen as of yet, a good measure can be observing the trends in the southern hemisphere," said Luis Ostrosky, MD, who is professor, division director of infectious diseases, and Memorial Hermann Chair with McGovern Medical School at UTHealth Houston. "There was a rough flu season during the summer in Australia, which potentially indicates we may see increased cases here in the U.S."
Ostrosky added that preventive measures such as masking and increased vaccinations were instrumental toward historic reductions in levels of the flu and other respiratory viruses during the first two COVID-19 years in 2020 and 2021.
"With the risk looming of a high flu season and another COVID-19 surge, we should likely rethink our approach to respiratory viruses and how we work and interact during the coming winter months. The collective health of our society is dependent on what people consciously do to mitigate infection," he said.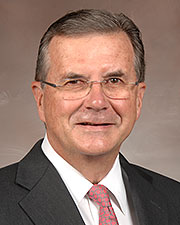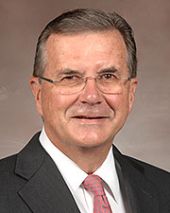 The public sentiment moving away from attention to immunization can have adverse effects.
"What's concerning is when our vaccinated population diminishes, the risk of a widespread flu epidemic is greater, which can be especially problematic for people experiencing chronic conditions," said Thomas J. Murphy, MD, family medicine physician, chief medical officer of UT Physicians community-based clinics, and assistant professor and Stanley Family Distinguished Chair of Population Health and Community Medicine with McGovern Medical School. "We must be mindful not to slip into a sense of vaccine exhaustion or fatigue, and continue doing what's needed to avert illness. If you've ever had the flu, you don't want to have it again."
Children as early as 6 months of age can receive the flu vaccine and are recommended to do so, as well as adolescents and adults. For seniors aged 65 and above, a specialized formulation of the vaccine is available, which provides increased protection.
UT Physicians will offer $19 flu shots at participating clinics in Houston and the surrounding area. The vaccine provided will protect against influenza A and influenza B. Most insurance plans cover annual flu shots. For people who are uninsured, $19 flu shots are offered at select UT Physicians clinics.
Call 888-488-3627 to schedule an appointment at one of the following locations:
*UT Physicians Multispecialty – The Heights
925 N. Shepherd
Houston, TX 77008
*UT Physicians Family Practice – Bayshore
11452 Space Center Blvd.
Houston, TX 77059
*UT Physicians – Bellaire Station
6500 W. Loop S, Suite 200
Houston, TX 77401
*UT Physicians Multispecialty – Cinco Ranch
23923 Cinco Ranch Blvd.
Katy, TX 77494
*UT Physicians Multispecialty – Sienna
8810 Highway 6, Suite 100
Missouri City, TX 77459
*UT Physicians Multispecialty – Greens
550 Greens Parkway, Suite 150
Houston, TX 77067
*UT Physicians Multispecialty – International District
10623 Bellaire Blvd., Suite C280
Houston, TX 77072
*UT Physicians Multispecialty – Rosenberg
5115 Avenue H, Suite 701
Rosenberg, TX 77471
*UT Physicians Multispecialty – Jensen
2620 E. Crosstimbers St., Suite 100
Houston, TX 77093
*UT Physicians Multispecialty – Victory
7364 Antoine Dr.
Houston, TX 77088
*Extended evening and weekend hours available