For people in pain or recovering from surgery, physical therapy is often a natural next step in the process. As part of National Physical Therapy Month, we're emphasizing the value of physical therapy and the partnership physical therapists play in the process of healing.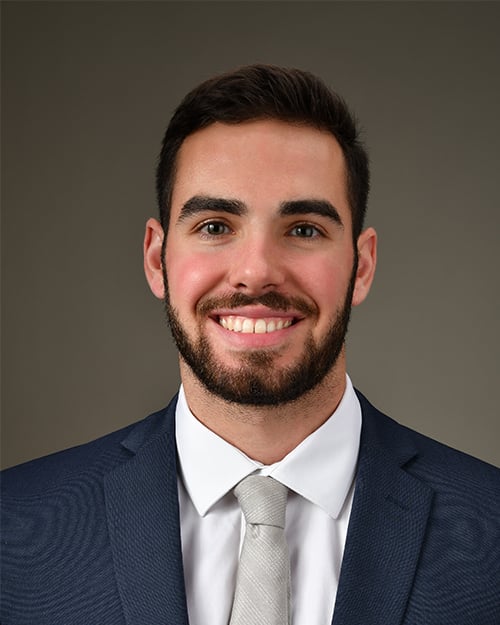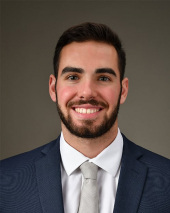 Providing guidance for their goals– whether it's returning to running, throwing, jumping, or even day-to-day activities. That's how Christopher C. Gallina, a physical therapist with UT Physicians, sees his role in helping patients get back to healthy muscles and movement.
"We're the bridge between a person's diagnosis and their return to activities," Gallina said. "We also provide autonomy and emphasize accountability to patients to get them to the end of their recovery process."
Understanding pain
Physical therapists help patients understand and learn how to manage their pain. Gallina said their role is to educate patients on what pain is necessary and know the difference between good and bad pain.
"Not all pain is bad, especially when you're trying to achieve a goal that's necessary for progressing throughout the therapy," Gallina said. "With a frozen shoulder, for example, pain is totally normal in the process."
For the most part, Gallina said people are in therapy because of some kind of pain or discomfort, so part of the treatment is making people comfortable with their discomfort.
Cheering on the patients
In addition to their expertise, physical therapists also serve as motivators to provide encouragement to their patients who might associate it as a dark-cloud experience in the beginning.
"I try to motivate people to feel like they're going to be better than they were before," Gallina said. "To take those small wins as big wins, because that's just another step in the process – and they'll be there before they know it."
Gallina likes to provide checkpoints along the way to enable patients to get there quicker. It's helping them see the forest for the trees.
"I think [motivation] is one of the most important things we can do, along with providing education and feedback," Gallina said. "I think that goes a long way."
The role of community
The UT Physicians Physical Therapy clinic is unique, according to Gallina. As a small sports medicine clinic in the Texas Medical Center, he appreciates the sense of community that the size naturally creates.
"I think the sense of community in our office actually accelerates and makes the process a little more enjoyable because different people can connect," Gallina said. "They're all there for the same reason, but at different stages of lives and even different activity levels."
Someone who has had a knee replacement, for example, and looking to get back to pickleball might be next to a pro athlete with an ACL tear who's ready to get back to their sport at the highest level. Gallina said this might spark a conversation that enhances the experience and heightens motivation to make each other better as they go through physical therapy.
"I think that helps in the process. Sometimes you feel alone in physical therapy to just do your exercises and go home," Gallina said. "Physical therapy is not the quickest process in the medical system, but it does have some positive outcomes."