Over 50 million individuals in the U.S. currently have or are at a high risk of developing osteoporosis. Although it is such a widespread issue, little is known about the condition beyond the fact that it affects a person's bones. During National Osteoporosis Month, Nahid J. Rianon, MD, geriatric medicine expert with UT Physicians, explains more about the disorder and when to consider a screening.
Symptoms
In its early stages, osteoporosis usually has no warning signs or symptoms. Patients often do not learn they have the condition until after a fracture or break.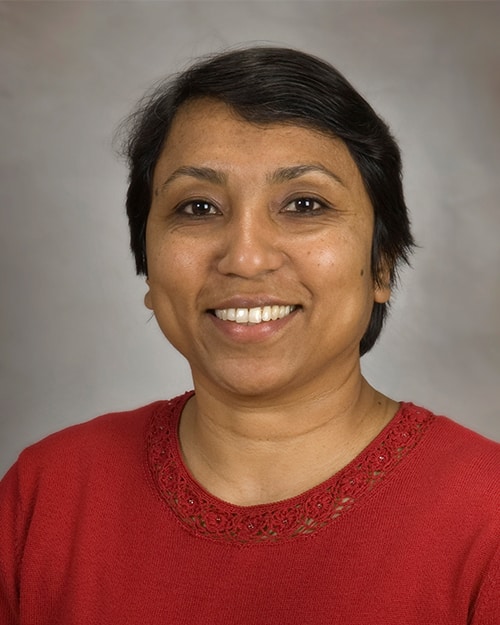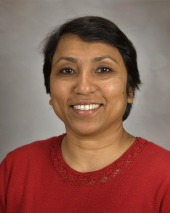 "If someone has a fracture or broken bone without high impact trauma, like falling from standing, bending forward, or lifting a heavy object, it may be an indicator of osteoporosis," said Rianon, who is also an associate professor in the Department of Family and Community Medicine and the Joan Stanford Alexander Division of Geriatric and Palliative Medicine at McGovern Medical School at UTHealth.
In some cases, if an individual has an X-ray taken for an unrelated issue, that can also be an opportunity to learn of bone loss.
Risk factors
Some risk factors for osteoporosis can be controlled, such as poor nutrition, a sedentary lifestyle, smoking, or drinking too much alcohol.
Making small improvements to your overall diet, exercising a few times a week, reducing your alcohol consumption, and stopping nicotine intake can significantly decrease your odds of bone loss.
However, some risk factors are unavoidable. Age, gender, race, and having a family history of the disease all contribute to a person's overall risk of developing the condition.
Screening and treatment options
Osteoporosis screening is recommended for men and women at different stages in their lives. Menopause can cause a woman's body to lose bone due to changes in hormone levels associated with it.
"For women, I recommend general screening at age 65 or earlier if someone has a risk of breaking a bone similar to a person 65 years or older," said Rianon.
The National Osteoporosis Foundation suggests men be screened at or above age 70, or earlier if there are additional risk factors.
Your doctor can outline treatment options to help slow the progression of the condition. Treatment can include a combination of medication, supplements, and lifestyle changes. In addition to prescription medication, adequate vitamin D and calcium levels are also necessary for bone health.
While there is no cure for osteoporosis, managing of the disease can significantly help protect and strengthen your bones. The UT Physicians Center for Healthy Aging – Bellaire clinic can help provide long-term managed care for you or your loved one. Click here for more information or to schedule an appointment.