To show admiration and appreciation for nurses, Houston Chronicle held their annual Salute to Nurses event on Thursday, May 6. Kim Alleman, RN, director of nursing and patient care services at UT Physicians, was honored as one of the Top 150 nurses in the Greater Houston area.
Event guests were staggered throughout the day to avoid overcrowding and to maintain proper safety measures. Participants were first invited to go through a drive-thru, and at each stop a Houston Chronicle employee would hand them a goodie bag, cookies, and cupcakes.
Once guests collected their gifts, they were welcome to park and order a free lunch from two available food trucks. While waiting for their meal, they could enjoy tunes from the on-site DJ and take pictures in front of the UT Physicians balloon wall and other photo opportunities.
In attendance were several UT Physicians nurses, including Makita Franklin, RN, who has worked closely with Alleman throughout the COVID-19 pandemic.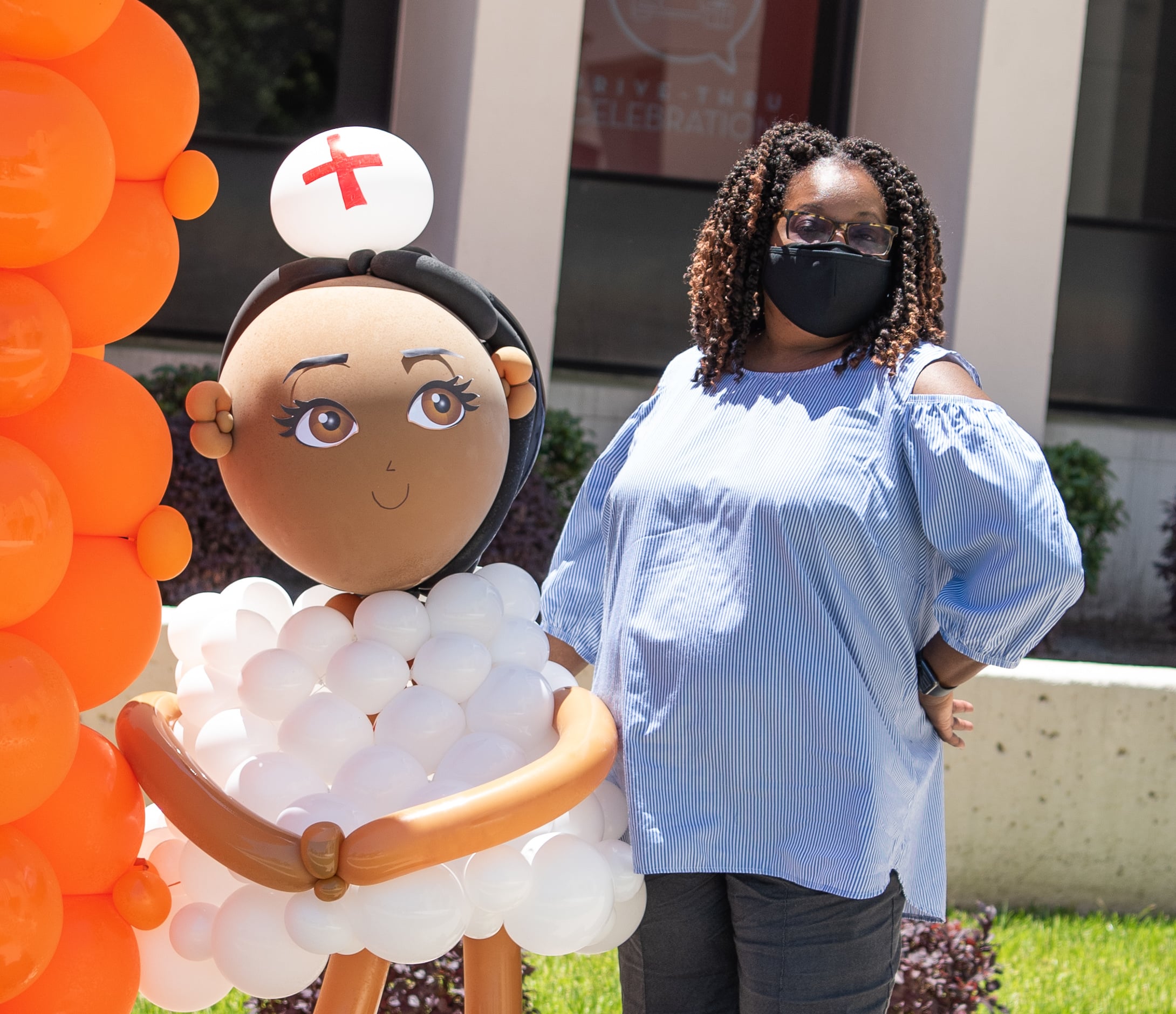 "Kim's honor is well deserved," said Franklin. "For everything that she's done to help UT Physicians and our community, I'm glad she's being recognized."
Alleman's journey into the health care field first began in the Army National Guard as a medic. After a little over five years of service, she transitioned back to civilian life to help those in her community.
In her role at UT Physicians, she has been essential in the success of the UTHealth Vaccine Hub and the implementation of a new electronic health record. Regardless of these accolades, Alleman felt greatly humbled by the Salute to Nurses experience.
"Honestly, it's so hard to say you're deserving of something like this," said Alleman. "All of our nurses have been working so hard and accomplishing so much – I really believe that everything we've done has been a team effort."
As a Top 150 honoree, Alleman received Salute to Nurses promotional items and her name was featured on the Houston's 2021 Top 150 nurses wall.
For more information about Alleman and her nursing career, read her story here.