Free lecture on autism spectrum disorder April 7
Written by:
Carlos Gonzalez, UT Physicians
| Updated:
April 1, 2016
Related Healthcare Providers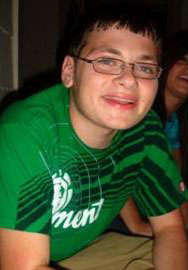 The role of anxiety in individuals with autism spectrum disorder will be among topics discussed at the Benjamin J. Geigerman Lecture 2016 hosted on April 7 by John P. and Kathrine G. McGovern Medical School at The University of Texas Health Science Center at Houston (UTHealth).
The free event, "Mastering Anxiety in the Transition to Adulthood," sponsored by the Department of Psychiatry and Behavioral Sciences at McGovern Medical School, will be from 6:30 to 8:30 p.m. at the Denton A. Cooley, MD and Ralph C. Cooley, DDS University LifeCenter, 7440 Cambridge Street.
Topics for clinicians, educators and the public include the developmental basis of anxiety, medications for treatment and teaching techniques for handling emotions during transitions.
According to the National Institute of Mental Health, autism spectrum disorder is characterized by persistent deficits in social communication and interaction; restricted, repetitive patterns of behavior, interests or activities; and symptoms that cause clinically significant impairment in social, occupational or other important areas of functioning.
Speakers for the lecture are Katherine Loveland, Ph.D., UT Physicians psychiatrist; Debra Stokan, M.D.; and Grayson Miller, M.A., M.B.A.
Loveland is the Landmark Charities Professor of Autism Research and Treatment in the Department of Psychiatry and Behavioral Sciences and the Department of Pediatrics at McGovern Medical School. She is the director of C.L.A.S.S. (Changing Lives through Autism Spectrum Services) Clinic, which serves youth and adults with autism spectrum disorder, as well as their families.
Stokan, who is in private practice, evaluates children, adolescents and adults with emotional and behavioral disorders.
Miller received his master's degree in marriage and family counseling from the University of Houston-Clear Lake in 1997. He interned at the Houston-Galveston Institute, where he was diagnosed with Asperger's syndrome and attention deficit hyperactivity disorder. He founded West Houston Family Therapy in 2011.
The Benjamin J. Geigerman Lecture Series was founded in 2015 in the memory of Benjamin J. Geigerman, who had high-functioning autism spectrum disorder. He graduated from college with honors but had difficulty obtaining employment, leaving him without hope or a sense of self-worth. The series is funded by Louis Geigerman and Joanne Must and the Department of Psychiatry and Behavioral Sciences at McGovern Medical School.
Enroll for the lecture here. For more information, please call 713.486.2705.