UT Physicians has recently welcomed a team of talented certified nurse midwives (CNM) to the practice: Caroline T. Skahn, Paula J. Wadewitz, Susan Stone, and Ngocnu T. Rigby.
Certified nurse midwives are advanced-practice registered nurses who play an essential role in a patient's pregnancy journey — before, during, and following labor. They also provide care for women throughout their lifespan including addressing gynecological problems, performing well-woman exams, and discussing contraception options.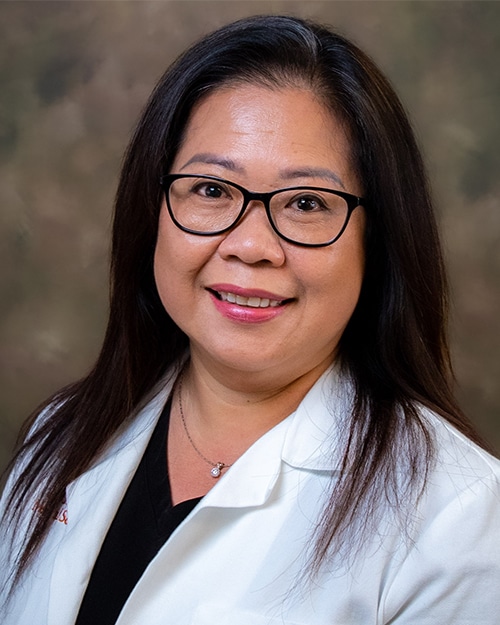 "Our approach to childbirth is considered holistic with necessary medical intervention," Rigby explained. "The goal of a midwife is to provide the safest and most compassionate care possible for those who choose to deliver their baby in a hospital setting."
During the prenatal phase, CNMs work with patients on what to expect in the different trimesters, outline a birth plan, discuss pain management, and prepare for going home with a baby.
While in labor, a CNM can provide hands-on assistance and moral support in addition to delivering a baby.
"We provide personalized care for the whole family during the labor process. If mom-to-be wants to deliver on her hands and knees, feels like she needs to walk around, or even wants to sit on a yoga ball, we'll facilitate that so it happens in a safe manner. We'll also coach their support person so that they are more involved," Rigby said.
One common misconception surrounding midwives is that you can't have one if you choose to receive an epidural or any other pain management medication.
"Whether a patient chooses a natural or medicated birth, that's completely fine with us. We're here to support whatever decision they make," she said.
In the postpartum period, CNMs ensure a support system is in place for their patient once they are home, offer breastfeeding support or referrals to a lactation counselor, and monitor for signs of depression.
"Although pregnancy is a miraculous and beautiful thing, it can also be complicated and scary. We are here to be your advocates during that journey," Rigby shared.
To request an appointment with a certified nurse midwife, call 832-325-7131 or book online.