On Friday, Jan. 6, the U.S. Food and Drug Administration (FDA) granted accelerated approval of lecanemab-irmb, also known by its brand name Leqembi. The drug is for the treatment of early-stage Alzheimer's disease.
Though it may be some time before it is readily prescribed, neurologists and geriatricians at UT Physicians are optimistic about Leqembi and future drugs for the proactive treatment of Alzheimer's disease.
Leqembi targets amyloid plaque. Amyloids are normal proteins that are incompletely metabolized and build up in the spaces between nerve cells. The plaques that form in the brain are believed to interfere with neurofunction and cause Alzheimer's disease.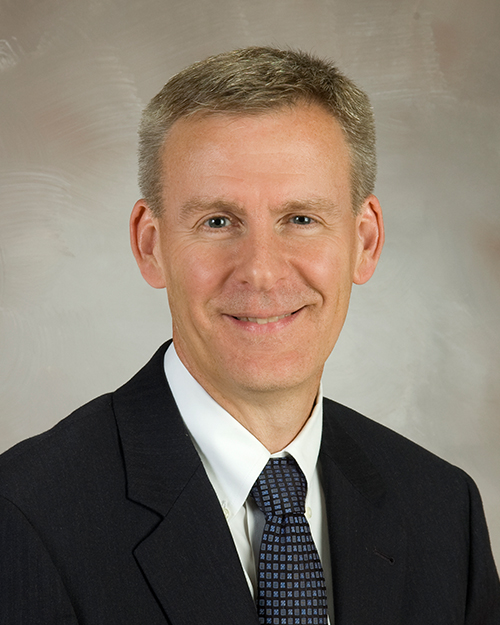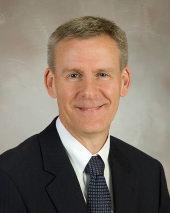 Like a vaccine, Leqembi attempts to prevent or impede the disease, according to Paul E. Schulz, MD, behavioral neurologist and neuropsychiatrist with UT Physicians.
"It's a new approach that injects antibodies, and these antibodies attach to the amyloid plaque. The white blood cells then pull the amyloid plaque from the brain to make it healthier," said Schulz, professor of neurocognitive disorders and director of the Neurocognitive Disorders Center with McGovern Medical School at UTHealth Houston. Schulz holds the Rick McCord Professorship in Neurology and Umphrey Family Professorship in Neurogenerative Diseases at the school.
Schulz, who has been researching Alzheimer's disease since 1974 and conducting clinical drug trials since 2010, is excited by Leqembi and the future anti-amyloid antibodies.
"It's the first time in human history that we've had an effect on Alzheimer's. Leqembi has been shown to slow Alzheimer's by 25% to 40%," Schulz said. "It also seems to be effective on what are probably the worst symptoms patient have, the hallucinations and delusions. Leqembi may be able to slow this down by 80%."
Leqembi is the second FDA-approved drug in the anti-amyloid category. Aducanumab, or Aduhelm, was approved in June 2021.
Schulz anticipates a third drug to be FDA-approved within the next couple of years. His team at the Neurocognitive Disorders Center is conducting trials with that medication.
"We've learned to make antibodies against amyloids, and this can start changing the way we treat people with Alzheimer's and people who are at risk for developing it," Schulz said. "These drugs aren't cures, but it's spectacular that they do have some effectiveness. It gives us the confidence to keep working at this approach in order to develop better therapies."
Schulz is hopeful Leqembi and future anti-amyloid antibody treatments can aid in the area of prevention, as these medications may work better when given earlier.
"Alzheimer's is a process that happens in the brain for at least 20 years," Schulz said. "This gives us the opportunity to test the effects of removing amyloid plaques years before a person develops their first symptoms. We have more incentive now to develop cheap diagnostic tests to try and catch and treat it early."
Aanand D. Naik, MD, geriatrician with UT Physicians Center for Healthy Aging – Bellaire Station, is also optimistic about anti-amyloid antibodies like Leqembi and how they will change the care of Alzheimer's disease and other forms of dementia.
"This is similar to where cancer therapy was 20 years ago. We're at the beginning of that path with dementia," said Naik, executive director of the UTHealth Houston Consortium on Aging, and Nancy P. and Vincent F. Guinee, MD, Distinguished Chair at UTHealth Houston.
"These new drugs will require physicians to shift from managing the symptoms of the disease to early diagnosis and treatment. We need to get ready to care for people early in the illness course. I'm hoping these drugs will nudge us in that direction," Naik said.
At this time, Leqembi can only be prescribed by a neurologist, and patients must pay for the treatment out of pocket. Patients will need to take blood and brain tests before receiving their biweekly infusions and then have follow-up brain scans.
"Leqembi isn't a drug you can just take as a pill after getting a prescription from your doctor's office," Naik said. "The FDA gave its approval, but Medicare is not paying for it right now. We will need to follow how the reimbursement process unfolds."
"This medication doesn't reverse the disease completely, but it can help to slow the cognitive decline," he added. "Treatment with this medication is a discussion patients should have with the doctor. There are more drugs coming down the pipeline, and I suspect they'll continue to get better and more affordable."
Alzheimer's disease is a form of dementia that affects 6 million Americans.
"By age 85, a third of all Americans will have Alzheimer's," Schulz said. "It's a huge problem. I'm glad that we're starting to make progress."