Loneliness can be bad for your health — really bad.
According to the National Institute of Aging, severe loneliness can lead to poor mental and physical health. Side effects can include high blood pressure, heart disease, obesity, weakened immunity, anxiety, depression, cognitive decline, Alzheimer's disease, and even death.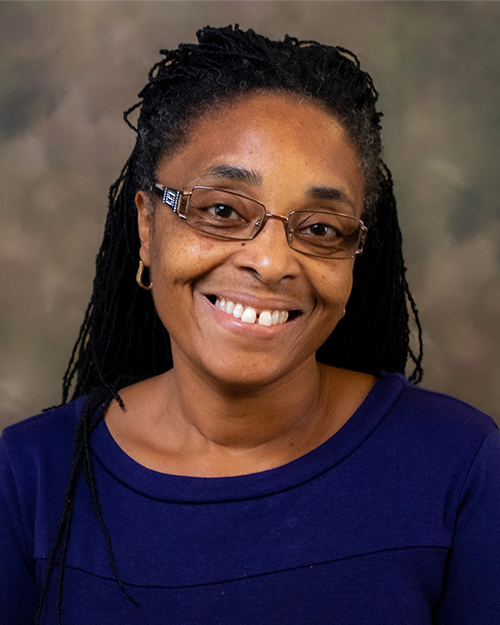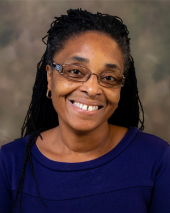 Though loneliness can affect anyone, senior citizens are especially susceptible for a number of reasons, according to Faith D. Atai, MD, geriatrician with UT Physicians Center for Healthy Aging – Bellaire Station.
"As people get older, things change. Their children grow up and move away. They retire or lose their jobs. A significant other passes away," Atai said. "If they get to the point where they can no longer live independently, the problem becomes worse because they can no longer leave their home as freely as they once did."
Unfortunately, prolonged loneliness can negatively affect the mind and body.
"Loneliness can lead to depression," said Atai, associate professor of geriatric and palliative medicine with McGovern Medical School at UTHealth Houston, "and if you are not mentally healthy, you are not healthy as a whole person."
In fact, many health care workers and care givers noticed a significant decline in the health of seniors who were isolated and lonely during the COVID-19 pandemic.
"During COVID, some seniors stopped eating because their family members weren't allowed to visit them in the nursing home or allowed to feed them. Some started to lose their conversational skills; many suffered more memory loss. Overall, their health and abilities declined," she said. "On the upside, some seniors had their family members more available because they were working from home, and they showed stable or even improved health."
The pandemic proved what many health care professionals already knew.
"People need people. The stimulation we receive from socialization and relationships improves our overall health and quality of life," Atai said.
Though life changes can create risk factors for loneliness, there are still many things seniors can do to push it away. In recognition of Healthy Aging Month, the doctor offers tips to help seniors continue living fuller, happier lives.
Go out on dates
Schedule weekly and/or monthly dates with friends. Whether it is for lunch, gin rummy, golf, or bingo, a planned activity offers an opportunity to leave the home and have fun with others. Keep a set date so friends can keep a routine or pattern and also have something to look forward to.
"We're social creatures. We need to interact with others," Atai said. "Don't let COVID stop you. Get vaccinated, wear a mask, and social distance. If you stay permanently locked down, then the virus has already affected you."
Join a team
Join a civic club or service organization. Participate in a group that expects steady attendance and promotes charitable work. Committing to a meaningful activity is a way to stay involved in the community and build a support system.
"It's good to continue working even after you retire to remain part of society. Joining a group establishes a routine and gives your day more purpose," Atai said. "It's also a good way to make new friends."
Become a VIP
Volunteer with a nonprofit. Giving back time and energy on a consistent basis is another way to stay connected in the community and feel fulfilled. Serving others in need helps foster a personal sense of gratitude and satisfaction.
"Volunteering is a great way for seniors to socialize and even exercise as they help other people. It's also a good way to learn new skills for free," Atai said. "Everything about it improves holistic wellness."
Welcome a pet
Consider adopting or fostering a pet. A pet, particularly the four-legged kind, offers valuable companionship and encourages physical activity and playfulness. A pet can help increase happiness and reduce stress and anxiety.
"Pets can be very good company and very loving. The responsibility of feeding, bathing, and looking after them also helps seniors maintain their cognitive abilities. People who own pets are less likely to be depressed and more likely to be healthier," Atai said.
Grow a green thumb
Keep plants in the home and yard; possibly start a garden. Plants require watering and attention to thrive. Nurturing this form of life keeps the mind occupied and beautifies the environment. Plants can also improve mood and lower stress.
"Plants are very therapeutic and great for your mental health," Atai said. "Caring for another living thing and helping it grow helps you feel better and happier, even when it's just you."
Play mind games
Keep your mind occupied with brain-boosting activities. Putting together jigsaw puzzles, performing word searches, reading books, learning a new language, and even making crafts are all examples of mental workouts. Activities that require focus can help people have their own fun.
"It's important to keep your mind active and stimulated as you get older, especially if you live alone," Atai said. "Puzzles and books are great — and so is listening to your favorite music. If TV is a must, trivia game shows can be engaging."
Call grandma!
Seniors need to keep themselves connected to others, but family members and friends need to make the same effort. Make it a point to visit or call older family members or friends on a regular basis. Routinely speak with them so they feel remembered.
"I've learned a lot from my families. Some grandkids call their grandma every day at a certain time, and these calls become more precious as the years pass. It shows how something so simple can go such a long way," Atai said. "Staying in contact with an aging family member makes them feel better, and it helps you notice when things begin to change or if something bad happens. We all need to look out for one another."