Looking at him now, you'd never guess Robert Mock recently recovered from open-heart surgery. From running his own business to intensely training for an Ironman competition, he appears to be an example of perfect health. However, just one year ago, the discovery of a heart murmur turned his world upside down.
Diagnosis
While training for the Ironman Arizona race, Mock had a routine visit with his health care provider, who encountered a murmur while listening to his heart. For additional testing to determine the severity of the issue, Mock was referred to Anthony L. Estrera, MD, cardiothoracic surgeon with UT Physicians.
Two weeks out from his race, the test results confirmed that Mock had a thoracic aortic aneurysm located near his heart. The wall of his aorta, the body's main blood vessel, was weakened, causing his heart to enlarge and placing him at risk for rupture or death. Without surgical correction, he would no longer train like an athlete or live the life he desired.
"A week before I saw Dr. Estrera, I swam, rode my bike, and ran several miles," said Mock. "But after this, I knew I was done."
After months of training and money invested, Mock's lifelong dream of completing an Ironman race was put on hold. While it pained Estrera to deliver that news to him, he was happy that they found the problem before it was too late.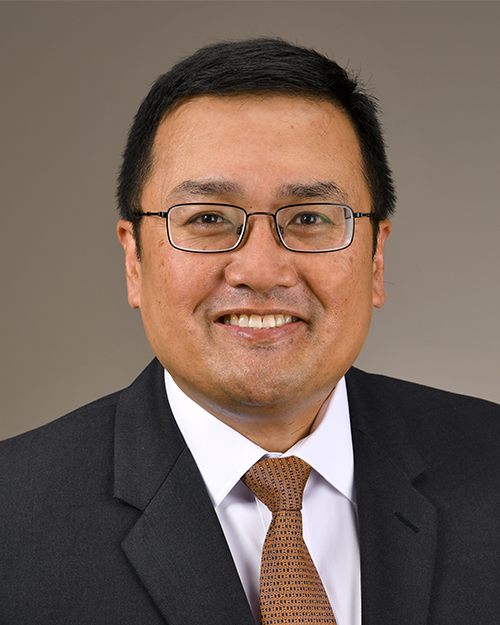 "It's always concerning to break the news to someone if they aren't expecting it," said Estrera, who's a professor and chair and Hazim L. Safi, MD, Distinguished Chair in Cardiothoracic and Vascular Surgery at McGovern Medical School at UTHealth. He is also co-director of the Memorial Hermann Heart & Vascular Institute at Memorial Hermann – Texas Medical Center. "But as a surgeon, I'm grateful we found the problem that can be fixed so that there are no devastating events for a patient."
Surgery
To correct the thoracic aortic aneurysm, Mock underwent open-heart surgery, performed by Estrera at Memorial Hermann Heart & Vascular Institute.
Estrera removed the aneurysm during the operation, considered the diseased portion of Mock's aortic root. The area was then rebuilt using a prosthetic aorta to help preserve the remaining healthy valve.
Recovery
Mock's physical recovery from his open-heart procedure was quick. Less than 60 days after his surgery, he began a slow and steady return to his usual training. Estrera credits his quick bounce back to his healthy and fit lifestyle.
"It was tough in the beginning, but you have to build up to it," said Mock. "It all came back eventually."
Now a little over a year from his surgery, Mock's trainer has built up his workout routine to prepare for the upcoming Ironman race in Waco, Texas, this October. His days include a mix of swimming, running, and biking, totaling up to sometimes 20 hours per week.
During this time, Mock's wife, daughters, son, and brother encouraged him along in his recovery.
For other athletes experiencing a health setback, Mock urges them not to give up on their dreams.
"Know that it'll be tough, and I don't mean just physically, but mentally," said Mock. "Don't get discouraged. Your strength and everything you've worked for will come back."
Visit UT Physicians heart, thoracic, and vascular surgery for more information.