Heart, Thoracic, & Vascular Surgery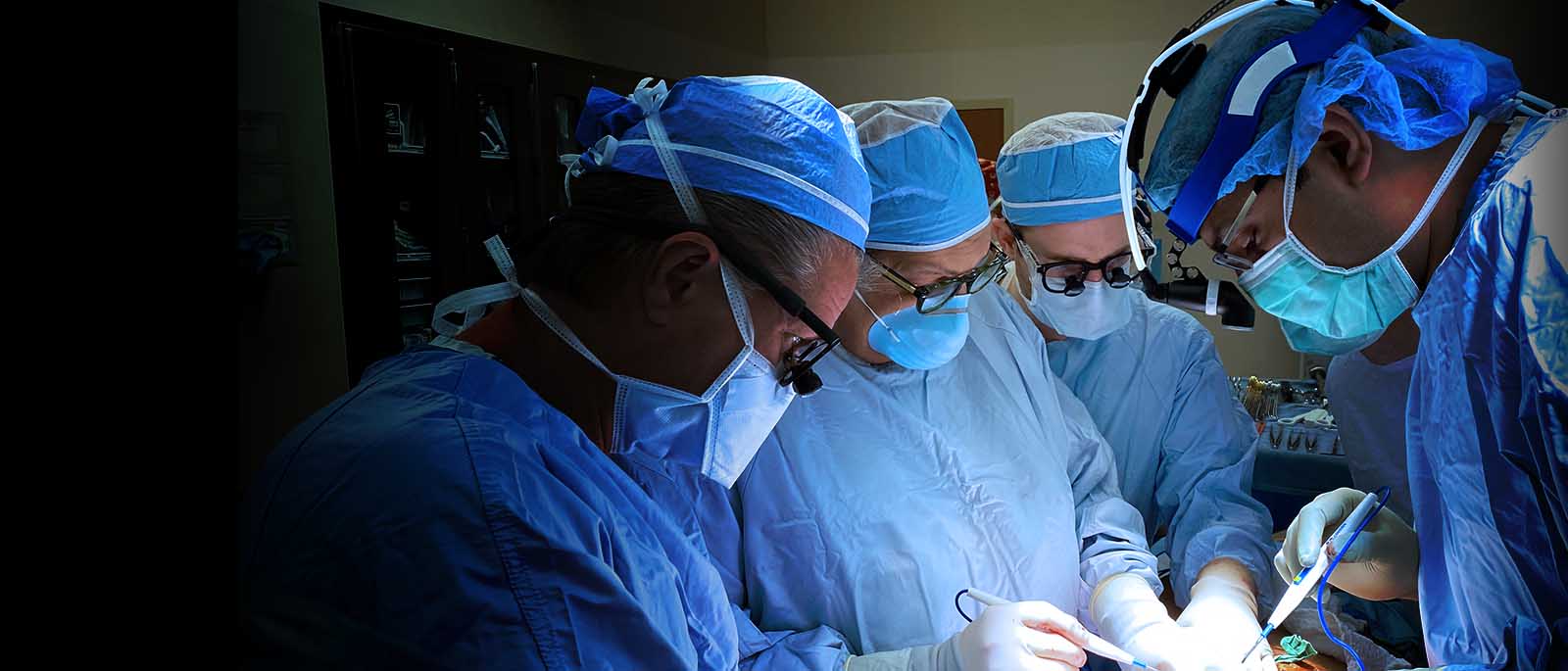 ABOUT US
---
Who We Are
As board certified physicians and faculty members of McGovern Medical School at UTHealth, UT Physicians specialists are devoted to the surgical treatment of cardiac, thoracic, and vascular diseases. Affiliated with the Memorial Hermann Health System, and Harris Health System, our surgeons are internationally recognized for contributions and advancements of several surgical techniques, particularly in the treatment of aortic disease.
As we continue the legacy of founding chair, Hazim J. Safi, MD, our department remains rooted in the mission of UTHealth by educating future healthcare providers, developing research of most effective techniques, while providing exceptional surgical care. We focus these efforts on the treatment of the aorta along with other complex cardiac, thoracic, and vascular diseases.
Our Commitment
The department is committed to providing the best that cardiothoracic and vascular surgery has to offer. Our team of specialists is dedicated to providing the best in heart (cardiac), chest (thoracic), and vascular care. From traditional procedures, to open and endovascular repair, advanced transcatheter technology, robotics, and minimally invasive treatments, we are leaders in the field—and are teaching the next generation of specialists. You can count on personalized care and clear communications every step of the way.
Experts in the Treatment of:
---
Atrial fibrillation, flutter, & arrhythmia
Carotid artery disease
Coronary artery disease
Heart attack
Heart valve disease and stenosis
Lymphedema
Mitral valve disease, prolapse, & stenosis
Peripheral artery disease (PAD)
Pulmonary embolism
Pulmonary valve disease
Sepsis
Thoracic aortic aneurysm
Tricuspid valve disease
Vascular ulcers
"For the past half century, the Texas Medical Center has been the center of cardiovascular treatment, innovation and education for the world led by pioneering mentors such as Drs. Debakey and Cooley. At McGovern Medical School at UTHealth, we strive to carry on that spirit of innovation through continuous research, education, and delivering unmatched, patient-centered, quality cardiovascular care. In partnership with Memorial Hermann Health System, we're pushing the boundaries of what is known through discovery of the unknown, increasing overall awareness by sharing what we've learned through the education of our global community. Delivering such industry-changing care will be accomplished by placing our focus on each individual patient, one patient at a time."
— Anthony L. Estrera, MD, professor and chair ad interim of the Department of Cardiothoracic and Vascular Surgery at McGovern Medical School at UTHealth and Hazim J. Safi, M.D., Distinguished Chair in Cardiothoracic and Vascular Surgery.
TELEHEALTH
---
Prefer a telehealth consultation for non-emergencies? UT Physicians cardiovascular specialists offer telehealth. Call (713)486-5100.
Benefits to telehealth care
Adhere to social distancing recommendations during pandemic
Consult with a health care provider from the safety of your home
Safely conduct follow-up visits or customized appointments to order medication refills
Telehealth visits are covered by Medicare and most insurance companies (contact your health insurance company for more information)
HIPAA compliant
Tips for a successful telehealth visit
Have a quiet place for a visit
Write down specific questions or concerns
Have list of your medications handy
If possible, know your vital signs
Report any difficulties you may have doing normal activities
Ask questions and repeat instructions
Write down any follow-up instructions
SPECIALTIES
---
Contact Us
Fill out the contact form and we'll follow up with you as soon as possible.
LOCATIONS
---
PATIENT STORIES
---